TRUENORTHBET SPORTSBOOK REVIEW
WE DO NOT RECOMMEND BETTING WITH TRUE NORTH BET AT THE MOENT - FEEL FREE TO EXPLORE OTHER BETTING BRANDS ON THIS PAGE
We don't recommend signing up with truenorth.net at the moment due to an increasing number of complaints we started getting from our readers and visitors. We will make sure to update this page with all relevant details if and when things change for the better. However, for now, we recommend exploring some of the other betting brands presented on this page as an alternative.  
Betrophy | Well-balanced sportsbook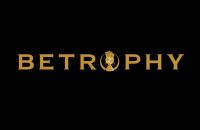 100% welcome bonus
Free bet
Reload bonus
Mobile-friendly
Quick registration
Betrophy is an interesting Canada-friendly sportsbook brand – they have an impressive hockey coverage and loads of live games gaily.
CobraBet | Supports direct bank account withdrawals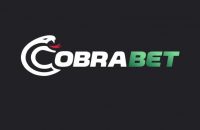 Bank account withdrawals
Interac payments
Mobile-friendly
2-minute registration
Cobrabet are a decent medium-sized sportsbook brand, who focus mostly on ice hockey and e-sports.
FBet | High quality sportsbook operator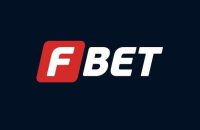 C$300 welcome bonus
Free bet
Live vide streams
Quick registration
Android app
FBet is one of the most innovative sportsbooks we've reviewed so far, approaching betting from a totally different angle. All newcomers from Canada get a welcome bonus and a free bet.
WHAT MAKES TRUENORTH A GOOD SPORTSBOOK
True North Bet is one of the newest additions to the local Canadian sports betting scene. They originally opened in 2021 and had quite a strong start after getting their Kahnawake Gaming Commission license approved. TrueNorth Bet is an original Canadian betting brand, owned by a Canadian company, with their head office located in Ontario.
Due to changes in local regulations, an increasing number of new sportsbooks start appearing all around the country, most of them are existing brands from overseas. Having that in mind, we believe that betting with a local company has a number of obvious advantages that are crucial for the average sports fan.
TrueNorth is a good option if you would like to support a local sportsbook, yet still get a high-quality sports betting experience. They have what it takes to compete with bigger and more mature bookmakers and you can be certain that your personal information and funds are protected by Canadian laws.
Since TrueNorthBet are operating under a local license, the only available registration option is the "full" registration form. Nevertheless, it isn't as time consuming as these things usually are – creating a new account takes just under 2 minutes.
You will be asked to enter some personal information like your name, email address, phone number and your physical address. Your password must contain Latin letters, numbers and special characters. There is also one additional thing you need to specify – whether or not you are a politically exposed person. If you are unsure whether this applies to you, read more about who is considered a politically exposed person (PEP).
Once you fill out the registration form and submit it – your account is all set, you can make deposits, claim bonuses and start betting. This doesn't mean that there isn't anything left to do. In order to be able to withdraw your winnings and keep your account secure there are three additional things you will need to do: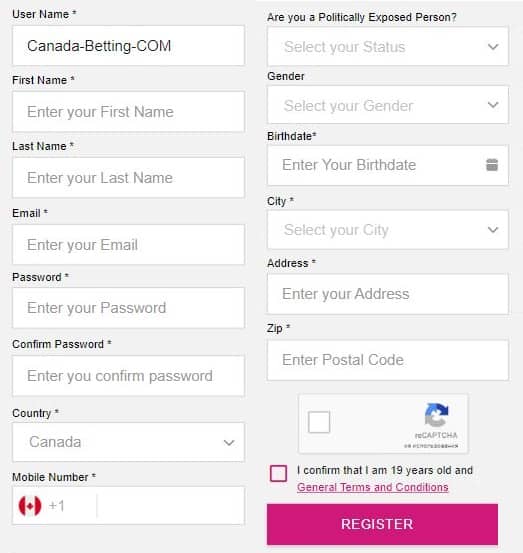 As a new player from Canada, you can get a free bet as a welcome present at True North Bet. The free bet will be 100% of your first deposit up to C$250. The minimum amount you would need to deposit in order to activate the offer is C$20 and this has to be done within 30 days from the day when you registered.
You would need to manually activate this promotion in order for the free bet to be credited to your account. You will need to select and activate "Sport Free Bet" in the "Bonuses" page of the account management section.
The free bet will be added to your account as soon as your first deposit is confirmed. You will then have 60 days to use your free bet before it expires. Both, single and multi bets (parlays) can be used to wager your free bet as long as the odds are 1.2 (-500) or higher.
TrueNorthBet have a ticketing system as well as a lice chat window, however bear in mind that the live chat window doesn't pop up on every page. You would need to open up their "Contact us" section if you will need to get in touch with support.
To give you a good understanding of how their support service works, we got in touch with them ourselves. We decided to use live chat, it was a fairly busy Saturday night, yet we had to wait only about 2 minutes before we got to talk to their support agent. This was definitely a pleasant surprise.
The chat agent, who we got to talk to, was clearly a native English speaker and had good knowledge of their rules and bonus conditions. To sum everything up, our support experience was good (or we got lucky) and we're quite confident that support should be able to resolve most queries on the spot.
SPORTS BETTING SECTION AND ODDS
Even though TrueNorthBet is by all standards a young betting brand, they already have an impressive selection of sports to choose from. The list consists of more than 45 sports disciplines. Obviously, their main focus areas are popular sports like hockey (NHL), basketball (NBA), Football (NFL and CFL) as well as baseball. However, even if you are looking for something more "niche" – you will surely find it here.
Now, for starters, let's look at how the betting section actually looks like. To illustrate this, we are going to take an upcoming NHL game between Carolina Hurricanes and Chicago Blackhawks. This isn't the season's peak, however it is a relatively high profile game. On an average, a game like this will have between 500 and 600 markets (this one had 571) to choose from. This includes all sorts of totals and handicaps, period and time-specific markets as well as a wide range of various special bets and combination markets.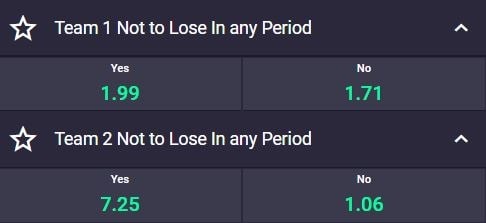 The live betting section of True North Bet is actually as impressive as the pre-match one that we already covered earlier. This time, however, we would like to take a different game as an example – we looked at an NFL game between the Buffalo Bills and Chicago Bears.
We observed the first two quarters of that game and we consistently saw around 30 markets being open for betting. As the game progresses – some outcomes become known, so some markets get closed, however having 30 open consistently is a decent benchmark. Similar numbers can be seen when looking at other NFL and even NCAA games.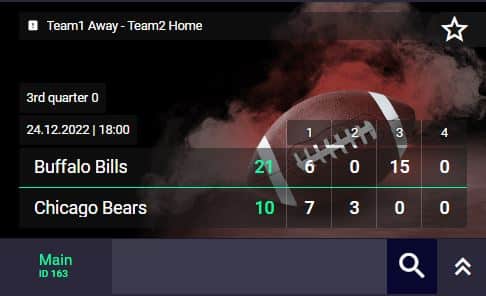 As for the market variety, for live betting the most popular categories are period handicaps, totals and results. TrueNorth Bet didn't seem to have them available on all games, yet more than half of all the games did have them offered.
Unlike most regular sportsbooks, where "esports" is just a small sub section of the general betting interface – TrueNorth has an entire section of their website devoted to esports. The esports section of TrueNorthBet can be split into two main categories – live and pre-match.
The pre-match betting section looks and works the exact same way as the rest of their website, so you don't need to be an esports expert to explore it. The esports disciplines that are most packed with betting opportunities are League of Legends and DOTA2 due to the insane number of various map markets offered. Next up in terms of market variety is CS:GO followed by one-on-one esports disciplines like FIFA and NBA and Starcraft.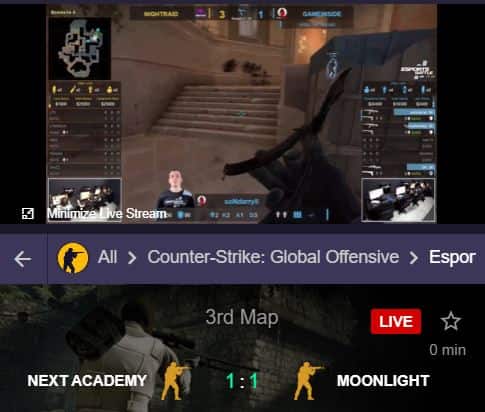 All games that you can see in the esports pre-match section, will also be covered live. Every live game you open will also have an embedded Twitch stream on the same page. We tried watching the stream on a PC and on a smartphone – works like a charm in both cases.
While virtual betting isn't usually the most popular thing out there – True North Bet has seemingly put quite a lot of effort into their virtual betting. In most cases you will see games from one or two different operators – TrueNorth features six.
You can choose games from the following studios and suppliers: Digitain Virtual Sport, 1×2 Gaming, InBet Games, Kiron Interactive, FLG and LeapGaming.
If you are into virtuals, then hearing all those names in one place will likely get you excited. If you are new to this, then simply browse their list of games and explore whatever catches your eyes.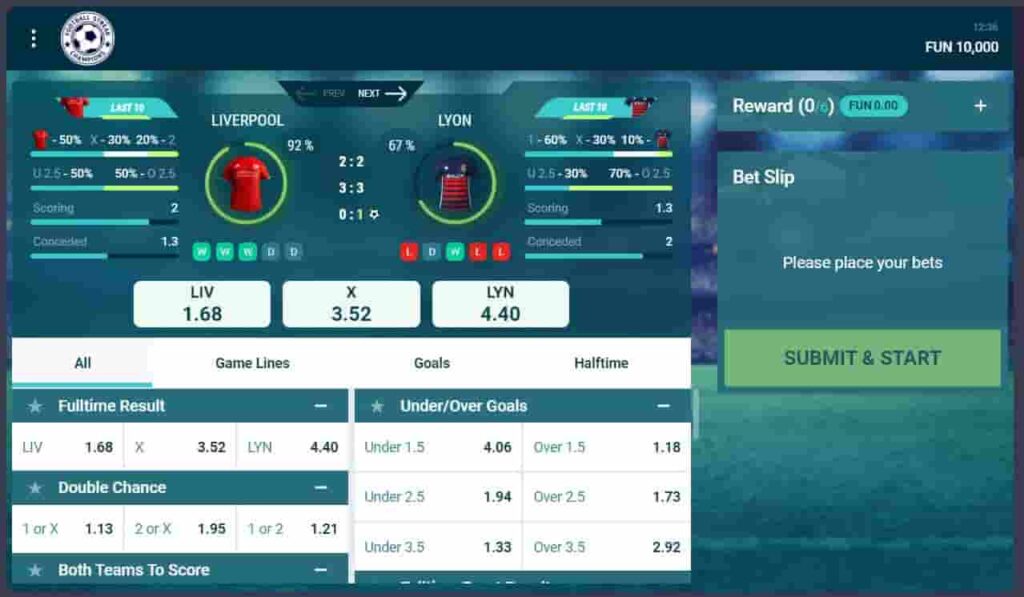 Most virtual games also come with a demo mode, so you don't have to use any real (or bonus) funds. You can simply open the game, check it out, play with demo credits and decide whether you want to try your luck using real money.
True North Bet allows you to cashout your bets, partially or completely. Not all markets are suitable for cashout, so not all bets can actually be cashed out. When you open a game and are looking at the list of available markets – you should pay attention to the "cashout" icon next to the market's name.
This shows you whether your future bet can be cashed out. Straight parlays (same as single bets) can also be cashed out as long as each individual selection had the corresponding "cashout" symbol next to it.
SPORTS COVERED BY TRUENORTH BET
Aussie Rules, Bandy, Baseball, Basketball, Biathlon, Boxing, Chess, Cricket, Cycling, Darts, Esports, Eurovision, Floorball, Football, Formula 1, Futsal, Gaelic Football, Golf, Handball, Hurling, Ice Hockey, Kabaddi, Lacrosse, Martial Arts, NBA, Netball, NFL, NHL, Oscar, Politics, Pool, Rugby League, Rugby Union, Sailing, Ski Jumping, Ski Racing, Skiing, Snooker, Soccer, Speedway, Surfing, Table Football, Table Tennis, Tennis, Volleyball, Water Polo
Since TrueNorthBet is a purely Canadian betting brand, the main payment gateway used here is Interac E-transfer. It allows making payments from and to your bank account, however it is important that you only use your own personal account.
Alternatively, you can use Bitcoin to top up your player account. Even though you can make a crypto deposit, you can't withdraw your winnings as crypto, meaning you will still have to request a regular withdrawal.
The minimum deposit amount for Interac E-transfer is C$20
The minimum Deposit amount for Bitcoin is C$15
The minimum Interac E-transfer withdrawal amount is C$50
TRUENORTHBET WITHDRAWAL – HOW IT WORKS?
Withdrawals can be requested on the same page where you would usually make a deposit. There is a separate "withdrawal" section which you would need to open. You will see only one available payment method listed there – Interac E-transfer.
Whenever possible, your withdrawal will be processed back to the same payment instrument which was used to make the deposit. If that is, for whatever reason not possible, you would need to get in touch with support.
Every month you can request two "free" withdrawals, every additional withdrawal request will come with a C$15 fee. You cannot make more than four withdrawals per month.
The maximum amount for a single withdrawal request is C$20,000. You can request one withdrawal every 72 hours, processing time is usually 1 to 2 business days.
IDENTITY VERIFICATION (KYC) REQUIREMENTS
Before your first withdrawal is processed, you will be asked to verify your identity by passing the KYC (know your customer) process. To start the process, open your account management menu and go to the "documents" section.
You are going to see three buttons: Identity, Address and Additional. In order for your first deposit to be processed, you will be asked to upload the following documents:
Proof of identity (passport, ID card or driving license)
Proof of address (utility or tax bill, bank statement or rent agreement)
Proof of deposit (bank account statement; copy of front and back of credit card showing only last 4 digits)
Make sure that all personal information, street names and dates (where applicable) on your pictures are clearly visible. You can use JPG, PNG or PDF format images as long as their size doesn't exceed 3MB.
All pictures must be in real color, not black and white and taken from the original document, not its photocopy.
PROMOTIONS AT TRUE NORTH BET
TrueNorth has some nice offers listed on their promotions page – there is something for new players as well as for existing active ones. Available bonuses and special offers are also quite diverse, consisting of free bets, deposit bonuses, stake refunds and odds boosts.
As a new payer from Canada, you can get a free bet as your welcome present. The size of your free bet will be equal to the size of your first deposit, up to C$250. This bonus has to be manually activated in the "bonuses" section of the "offers" page before you make your first deposit.
The minimum amount you need to deposit in order to get the free bet is C$20, it will be automatically credited to your player account as soon as the deposit is confirmed. Refer to our FAQ section for more details on how to claim the free bet.
Free bets can be wagered using single on multi bets with minimum odds of 1.2 (-500).
Minimal deposit: C$20
Bonus valid for 60 days
Required odds: 1.2 (-500) or higher
OTHER PROMOTIONS AT TRUENORTHBET
As we already mentioned earlier, the welcome offer isn't the only thing you can take advantage of. All existing active players can enjoy a number of special offers and bonuses that we are going to tell you more about below.
You can get your multi bet winnings increased by 50% by adding more selection to your betslip. The bonus starts with 10% for four selections and gradually increases (up to 50%) as you add more selections.
The minimum required odds per selection in order to get your winnings boosted are 1.2 (-500), only pre-match bets count. All winnings get paid to your player account as cash.
You can place a bet on a Sunday NFL game and get your winnings doubled. Every Sunday TrueNorth randomly selects 10 players and doubles their NFL bet winnings.
In order to take part in this promotion you will need to place a single, multi or system bet on a Sunday NFL game. The stake should be at least C$20 for each bet, you are allowed to make several bets – this will increase your chances of winning. The maximum amount you can be awarded as part of this offer is C$200.
NHL MATCH RESULT EARLY PAYOUT
Place a single pre-match "Full Time Result" bet on any upcoming NHL game and if the team you bet on will lead by three or more goals at any point during the game – you get paid as if your bet wins. This applies even if the team you bet on doesn't eventually win the game.
Place a single pre-match "Full Time Result" (1×2) bet on any game from the following tournaments: UEFA Europa League, Champions League, Nations League, Conference League, Premier League, La Liga, Serie A, Bundesliga, Ligue 1, or MLS. If the game ends in a draw (score is 0-0) and your bet loses – your stake will be fully refunded back to your player account.
Interac E-transfer, Bitcoin
TrueNorthBet does not currently have an official mobile application, neither for Android, nor for Apple devices. Not having a mobile app doesn't mean that they aren't mobile friendly and that you will have difficulties betting with them on your smartphone.
We did several test runs of their website using four different smartphones: an iPhone 8, an iPhone 14, Samsung Galaxy S10 and Google Pixel 7.
We intentionally used two somewhat outdated devices, as we understand that not everyone has access to all the latest models.
As you might have already expected, we had absolutely no issues with any part of TrueNorthBet's mobile website when using newer devices (Pixel 7 and iPhone 14). Everything loaded quickly, interfaces were easy to interact with and you could even have several tabs with different games / sports open at the same time.
When we moved on to performing the same tests using older devices (Galaxy S10 and iPhone 8) – we didn't notice any significant differences in performance. Loading times have insignificantly increased, by roughly 10%. This isn't something you would notice without actually monitoring performance, so it doesn't have any effect on your user experience.
Decent performance on older devices is achieved thanks to how the mobile website was built. Most static page elements are re-used and that allows you browser to download them once, on your first visit. Whenever you move between pages or open a new page, most UI elements are already cached.
The mobile user interface is similar to what is considered as the industry standard. You start your journey by selecting one of the available website sections: home, sports, live betting, favorites and search.
Worth mentioning that TrueNorthBet has a search box, where you use text to look for tournaments, games and even teams.

The next menu you will need to interact with is the sports selection bar. All available sports are listed in this bar, you can scroll left and right to see what doesn't currently fit on the screen. You might also notice a small number next to each sport – this is the number of games, for the sport in question, which are currently open for betting.
The betting interface is pretty straightforward and anyone, at least somewhat familiar with sports betting, will find it intuitive. Nevertheless, there is one thing which we believe might be worth mentioning – this is how the betslip works when you have multiple tabs open. If you open two different events in two different browser tabs, the betslip section on each tab will work independent of each other.
For example, you add a selection to your betslip on tab A, then move over to tab B and add a selection to the betslip there. The two betslips will not be connected to each other in any way, so you can effectively place two independent bets.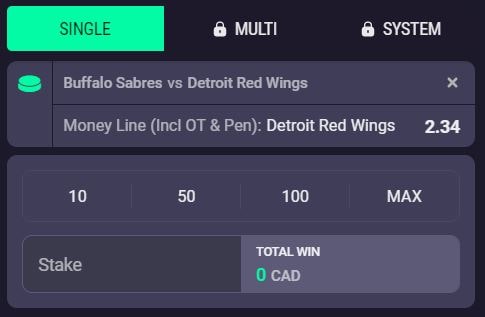 TRUENORTHBET DESKTOP SITE OVERVIEW
A functional and user-friendly interface design is usually a good sign when it comes to betting sites, as this will enable you to find exactly what you need in just several steps, markets and selections should be clearly visible and understandable while the betslip part should show all details relevant to your bet and additional options and/or features if applicable. Below are some examples of how TureNorth's online sports betting section looks like.
The desktop website has a "classic" layout, which all of you are familiar with. The header has links to all available sections of the website and a user management menu. The user menu can be opened by clicking on your username in the top right corner of the screen. From there you can access your bonus offers, bet history and payment pages.
On the left side of the screen, you will see a sports selection menu, where you can either browse all sports in alphabetical order or search them using the search box above. The number next to each sports discipline shows how many games are open for betting. When you select a sport from the list on the left, all available games will appear in the center of your screen. Again, the number displayed next to each game indicated how many markets are open for betting in that game.
Finally, once you open a game – you will see an overview with team name and start times or the current game score if the game is live. A fill list of betting markets will be displayed below, you can browse the list, use category filters or use the search box depending on what you are looking for. Markets that support cashout will have a special icon next to their names.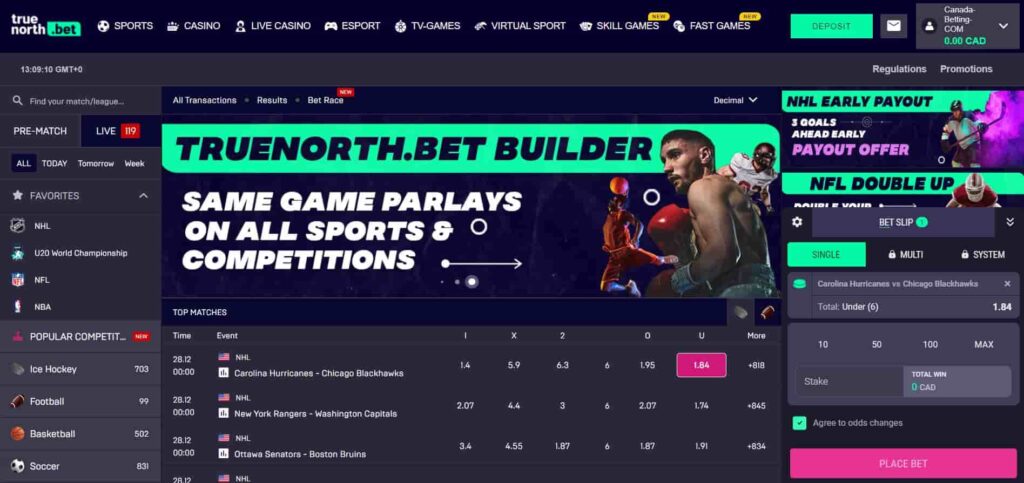 TRUE NORTH BET AFFILIATE PROGRAM
TrueNorthBet are working hard to build a good reputation in the Canadian betting community and you have a chance to be a part of that effort. Like most other sportsbooks out there, TrueNorth has an affiliate program, which you can apply to. There's nothing complicated here – you promote their brand, invite new players and get revenue from each new player you bring in.
If you want to start promoting TrueNorth Bet online, you will need to have a plan before you apply. For example, you can use your social media following, you might have a personal blog or a YouTube channel – all these things can be used to get your message out.
Now, that you have a plan – you can submit your affiliate application, follow the link below to open the affiliate registration page. Fill out the form with as much information as possible and press the "submit" button.
In the next couple of days, a member of the affiliate team should get in touch with you. This is the point where you can ask all your questions and agree on partnership conditions.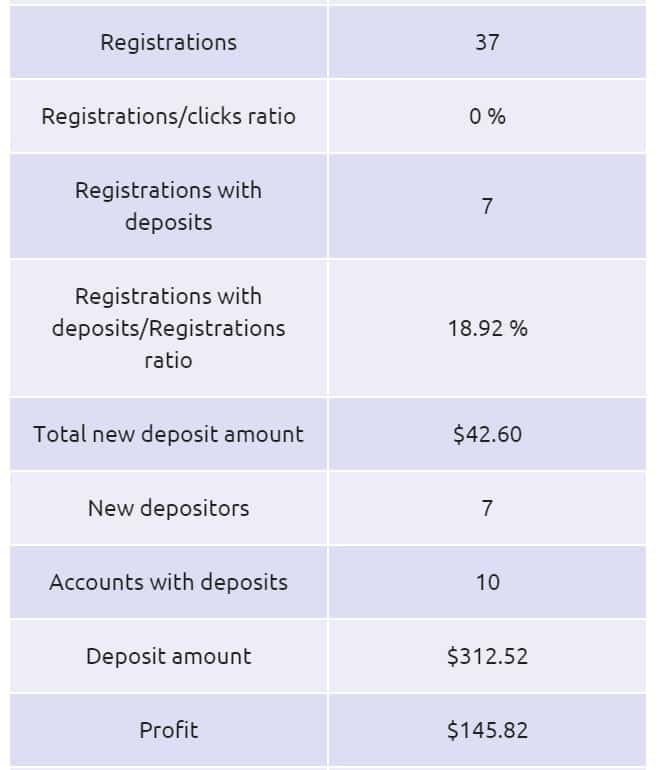 FAQ | FREQUENTLY ASKED QUESTIONS
IS TRUENORTHBET LEGAL IN CANADA?
IS TRUE NORTH BET AVAILABLE IN ONTARIO?
True North Bet doesn't currently have a valid Ontario iGaming license. Still, they are a reliable betting brand and we believe that they should get the relevant Ontario license in the near future.
HOW TO REGISTER AT TRUENORTHBET?
The entire registration process consists of filling out just a single registration form, which would take you or more than two minutes to complete. You are not asked to verify anything at this stage – you can start betting straight away. We do, however, recommend verifying your contact details after your register as that will save you some time in the future.
You will need to verify your email address by getting a security code emailed to you. Open your email inbox, find the message with the security code and insert the code in the pop-up window to verify your email address.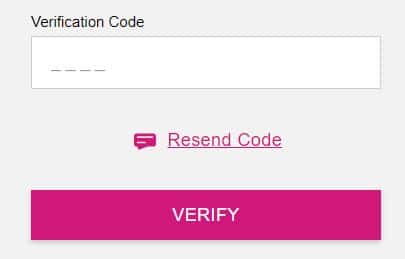 The same process applies to verifying your mobile phone number. You will get a text message with a 4-digit security code. Enter that code into the verification box in your account information page and press the "verify" button.
HOW TO CLAIM THE FREE BET?
If you follow all the right steps in the correct sequence, the free bet will be automatically added to your account.
You need to manually activate the welcome free bet offer before you make your first deposit. To do this, open your account management window and tap the "offers" tab. Go to the "bonuses" page, you will see two drop-down boxes there.
Set category to "Category sport" and bonus type to "Sport free bet" – you will then see the free bet offer appear below. Press the "activate" button and proceed with making your deposit.
WHAT IS THE MINIMUM DEPOSIT?
The minimum amount you can deposit is C$20 for Interac payments and C$15 for Bitcoin payments.
WHAT IS THE MINIMUM WITHDRAWAL?
The minimum amount you can withdraw from your player account is C$50.
You can request two free withdrawals per month. Every additional withdrawal request will then come with a C$15 fee.
HOW QUICK ARE WITHDRAWALS PROCESSED?
Withdrawal processing time can be up to two business days.
IS SELF-EXCLUSION AVAILABLE?
Yes, self-exclusion can be requested in the "responsible gaming" section of the account management menu. In addition to that, TrueNorthBet has a number of other options like deposit limits, bet limits and temporary time-outs.
Alex Mortin – a life-long basketball fan and a devoted Toronto Raptors supporter. Alex has worked with some of the biggest sports betting brands in the world and has more than 15 years of experience in this industry. His rich experience in the sports betting field makes him the perfect person to produce high-quality sportsbook reviews. If you want to connect with Alex and learn more about what he is up to, feel free to follow him on Facebook and LinkedIn.