Online gambling in South Africa has a complex history. While there are some forms of online gambling that have been legal in the country for many years, other forms have been the subject of debate and controversy. Here is a brief overview of the history of online gambling in South Africa: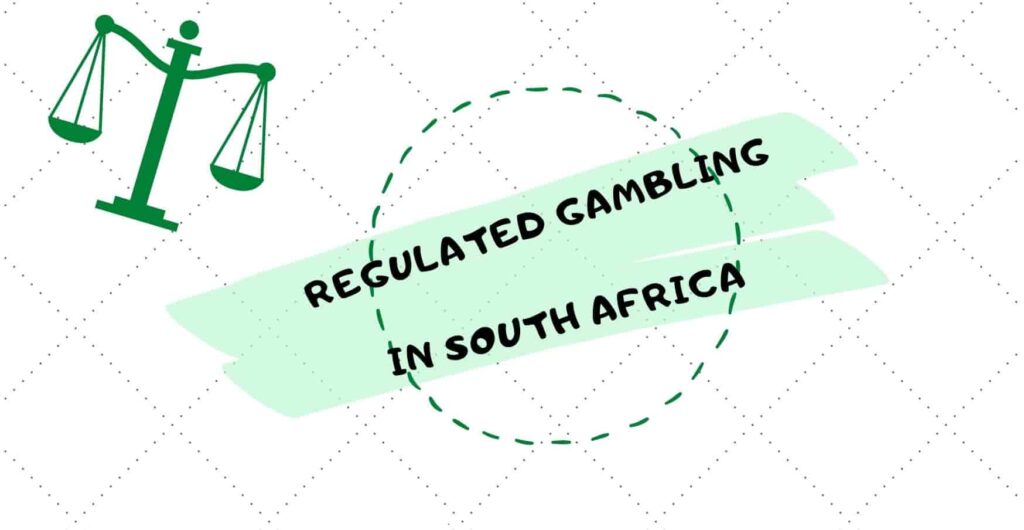 In 1996, the National Gambling Act was passed in South Africa, which legalized certain types of gambling, including horse racing and sports betting. However, the act did not specifically address online gambling.

In the early 2000s, online gambling began to gain popularity in South Africa, but it was not yet regulated by the government. Many South African players accessed offshore online gambling sites, which were not subject to South African law.

In 2010, the National Gambling Amendment Act was passed, which attempted to clarify the legal status of online gambling in South Africa. The act made it illegal for South African residents to participate in online gambling, except for online sports betting, which was specifically legalized.

In 2011, the South African government attempted to block access to offshore online gambling sites, but this effort was largely unsuccessful. Many South African players continued to access these sites using virtual private networks (VPNs).

In 2017, the National Gambling Amendment Act was once again amended, this time to allow for the regulation of online gambling in South Africa. The act established a regulatory body called the National Gambling Regulator, which was tasked with issuing licenses to online gambling operators and enforcing regulations.

Today, online gambling in South Africa is becoming more regulated, but it is still a controversial topic. Some people support the legalization of online gambling to generate revenue and create jobs, while others are concerned about the potential negative impacts of gambling, such as addiction and financial problems.

Although offshore online casinos are still a popular destination for South Africans to play slots and casino games at, they do remain illegal. Players face the risk of having any incoming winnings from these online casinos confiscated before the funds can reach their bank account.

Recently, several South African bookmakers have begun offering casino-style games. These games have received licenses and approval from the relevant regulatory bodies in the provinces where the bookmakers hold licenses.
Bookmakers Offering Casino-Styled Games
Much to the relief of South African players wanting to play popular online slots and casino games legally, many locally licensed sportsbooks were allowed to offer fixed odds casino games such as slots and live dealer casino games.
A popular South African website, Sports Betting News & Casino Games, reviews many of these bookmakers and the types of games they offer. They also have a demo game section where players can test the games for free.
One such bookmaker, which they have reviewed, is Hollywoodbets, who has a casino game section called Spina Zonke. Here registered players have access to many popular slots and live dealer casino games from providers such as Habanero, Pragmatic Play, Yggdrasil, Pariplay and Evolution Gaming. They also offer a well-respected sports betting section that draws in many serious punters.
Players who register at any of these bookmakers will have to provide their personal details as well as their SA identity or passport number. By law, players must also upload the required FICA documents before making a withdrawal.
The Future of Online Gambling in South Africa?
It is difficult to predict the exact future of online gambling in South Africa with certainty. However, it is likely that the industry will continue to grow and evolve in the coming years. There are several factors that could potentially impact the future of online gambling in SA, including changes in government regulations, advances in technology, and shifts in consumer behaviour. It is important for companies operating in the online gambling industry in South Africa to stay up to date with these developments and adapt accordingly to remain competitive.
National Gambling Regulator
The National Gambling Regulator (NGR) is the body responsible for regulating and enforcing gambling laws in South Africa. The NGR is an agency of the Department of Trade, Industry, and Competition and is responsible for issuing licenses to gambling operators, enforcing compliance with gambling laws and regulations, and promoting responsible gambling. The NGR also works closely with the nine provincial gambling boards to ensure that gambling activities are regulated consistently throughout the country.
The nine provincial gambling boards in South Africa are:
Eastern Cape Gambling and Betting Board

Free State Gambling and Racing Board

Gauteng Gambling Board

KwaZulu-Natal Gaming and Betting Board

Limpopo Gambling Board

Mpumalanga Gambling Board

Northern Cape Gambling Board

Western Cape Gambling and Racing Board

North West Gambling Board
These nine boards are responsible for regulating and licensing gambling and betting activities within their respective provinces. They also play a role in promoting responsible gambling and preventing problem gambling.