WHAT MAKES NEO BET A GOOD SPORTSBOOK
You can say that Neo bet are a relatively young sports betting brand, however they were able to quickly make a name for themselves in the industry. They hold a valid MGA (Malta Gaming Authority) license and as you may have already guessed – have Canada as one of their main focus regions.
We decided to have a close look at Neo Bet as a sportsbook operator since they aren't that widely known to Canadian sports enthusiasts. Let's have a detailed look at everything they bring to the table, compare it with other bookmakers out there and see whether and which way is Neo.bet better than their competitors.
One of the main things, which we can start with is mentioning that NeoBet don't have a casino section – they are only focused on their betting product. This may come as a disappointment to some, yet we see that as a big plus – they are motivated to do whatever they can to offer a superior betting experience.
As a new player, your introduction to Neo.bet will start with their registration process, which is rather quick and easy. Press the "Sign up" button and you will see a registration form pop-up with just several boxes to fill. Things you need to specify are: your email address, phone number and country. As soon as you complete and submit the form – you can sign in immediately.
Even though confirming your email address is not mandatory, we still recommend you do it, because you will not be able to claim your welcome offer otherwise. Creating an account will take no more than 3 minutes.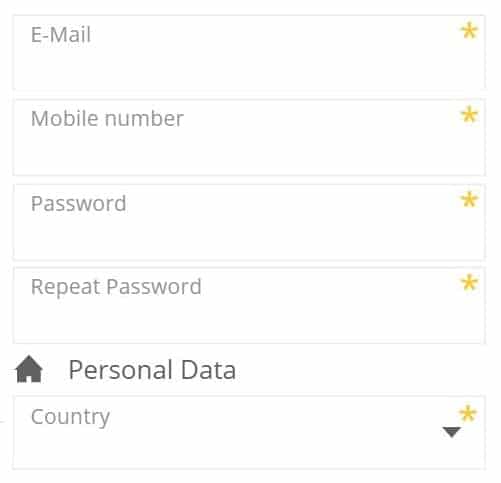 Neo.bet gives all new Canadian players the freedom to choose between two different welcome offers. The main difference between the two are the bonus percentages, which apply to different deposit amounts.
If you are looking to start small, you can go with the "Starter bonus" – it applies to deposits between C$10 and C$25. This is a 200% bonus up to C$50, which you can activate after completing your frost deposit.
The second welcome offer is a 100% bonus up to C$150, which might be a better option for those of you, who are looking to make a deposit of C$50 or more.
Support is available via email and live chat, this goes without saying that the live chat functionality is obviously a lot more convenient and quick. For the sake of our review, we had several conversations with NeoBet's support team and on all occasions we got what we were looking for. We approached them on live chat and sent a couple of email with a number of general questions related to billing, betting rules and withdrawals. The responses came in a timely manner, representatives were knowledgeable, polite and professional. To sum things up – don't hesitate to reach out to Neo Bet's team if you will need any help.
Neo.bet currently offer betting on more than 14 different sports and have a pretty impressive coverage for both, pre-match and live games. We will provide you with some real-life examples of their coverage below, this will help you better understand what you can expect to see here.
To start off, let's take a look at the pre-match offer. At any given time of day you are likely to see over 600 games being open for betting, with an emphasis on sports like: baseball, football, hockey and basketball. NeoBet offers a wide range of markets including all sorts of different combinations, players and special markets.
You won't be disappointed if you go over to the live betting section either. Neo.bet trades between 100 and 200 games on a daily basis – the number obviously depends on the season. Having that in mind, if you do some basic math – you can see that there are over 5,000 live games offered monthly. This number came as quite a big surprise to us, as it way more than you can see with some bigger brands.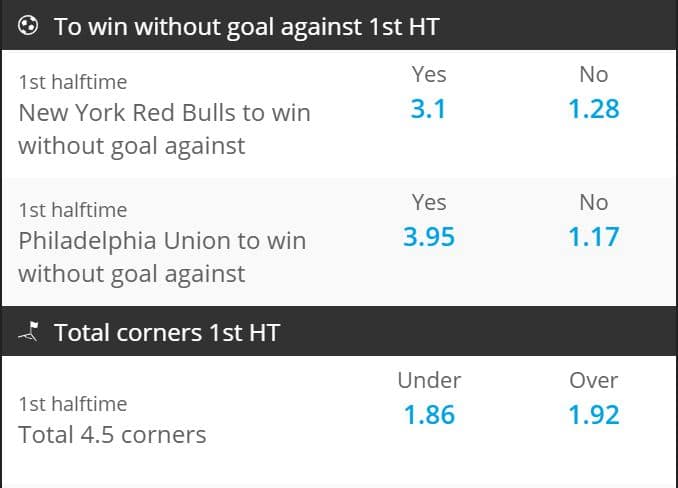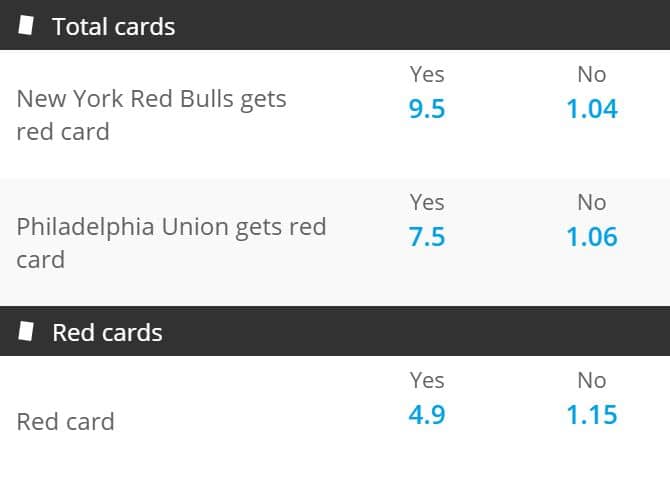 SPORTS COVERED BY NEO BET
Football, Basketball, Hockey, Tennis, Baseball, Soccer, Volleyball, Darts, Rugby, Cricket, Handball, Table Tennis, Boxing, MMA, Special Events
As we already mentioned before, Neo Bet has Canada as one of their main target regions – so all your "go-to" payment solutions are accepted and welcome here. Deposits are instant, free and of course you can use Interac to make payments and request withdrawals. The minimum deposit amount will be identical regardless of what payment method you use, however the maximum withdrawal amount may vary. Withdrawals are being processed 24/7, so you can expect your money to reach you within three days.
The minimum deposit you can make is C$10.
The minimum withdrawal you can request is C$20.
Neo Bet has an interesting welcome offer for new players from Canada – you will need to choose between two available bonuses. Your choice will mostly be driven by the amount you want to deposit. In most cases you would just go with the regular 100% offer, but in case you are looking to start small, you might want to check out the second offer too.
This is a 200% bonus up to C$50, which has a minimum deposit requirement of C$10 and a maximum deposit limit of C$25. As you can already see – this offer allows you to get the most out of your first deposit if you are not looking to make a larger payment. Your bonus funds are valid for 100 days and have to be wagered 5 times with the odds of 1.50 or higher. This bonus has to be redeemed manually in the "My bonus offers" section.
Wagering: 5x
Minimal deposit: C$10
Bonus valid for 100 days
Required odds: 1.5 or higher
This is the second welcome offer, which is a 100% bonus up to C$150 and it is a better option for those, who's first deposit will be C$50 or more. You can only activate one of these bonuses, so make sure to pick the one that suits you best. Your bonus funds are valid for 100 days and have to be wagered 5 times with the odds of 1.50 or higher. This bonus has to be redeemed manually in the "My bonus offers" section.
Wagering: 5x
Minimal deposit: C$10
Bonus valid for 100 days
Required odds: 1.5 or higher
OTHER PROMOTIONS AT NEO BET
Apart from the welcome offer there is just one additional promotion Neo Bet currently has. This is a "refer a friend" promotion that will allow you (and potentially your friend) to make a little extra money to help you get all settled in.
INTRODUCE A FRIEND AND GET C$50
Exactly as the offer's name suggests – if you bring a friend, you can get C$50 credited to your account. Share an invitation link with your friend and have them register. As soon as your friend opens up an account – he will get a C$50 bonus credit into his balance. If he claims the welcome offer and deposits at least C$20 – you will get a C$50 bonus credit added to your account.
Wagering: 10x
Bonus valid for 30 days
Required odds: 1.5 or higher
Visa, MasterCard, PaySafeCard, MuchBetter, INTERAC Online, INTERAC e-Transfer
Neo bet has an exceptionally well optimized mobile version of their website – it loads quickly even on relatively outdated devices. This would already be enough to provide a decent service and give players a good user experience, yet Neo.bet went above and beyond that. They developed mobile apps for Android and Apple users, both apps are free and available via their website.
The android app is not available via Google Play, however a direct download link can be found on Neo Bet's official website. The app doesn't take up a lot of space and is generally quite convenient to use. It gives you access to all the features, which the website has and provides an easy-to-use account management interface. We've tested it with a new Google Pixel 5 phone, which obviously had no issues running it as well as with a number of older Samsung and Nokia phones. In all cases the app was usable, didn't crash and seemed to work as expected.
The android app can be downloaded directly from Apple's App Store. In terms of their functionality and features – both applications are identical. They give you quick and easy ways to manage your funds, update your details, place bets and review your bet history.
NEO BET DESKTOP SITE OVERVIEW
A functional and user-friendly interface design is usually a good sign when it comes to betting sites, as this will enable you to find exactly what you need in just several steps, markets and selections should be clearly visible and understandable while the betslip part should show all details relevant to your bet and additional options and/or features if applicable. Below are some examples of how Paripesa online sports betting section looks like.
As we already mentioned in the beginning of your review – Neo Bet is exclusively a sportsbook, they don't have a casino section. This also seemed to have heavily influenced the way their UI is designed. It provides you with everything you would generally want to see on a betting site and leaves the rest out. Everything you interact with gives you as much information as it can possibly fit.
The user interface is centered around lists of available events and markets – all sports can be accessed from the same page. Markets are grouped based on their types and outcomes and can be globally filtered from the general overview page. Switching between sports and individual games doesn't require you to move from one page to another, as the interface updates dynamically. This allows you to quickly browse through all the available sports and markets and completely removes loading times.
To sum things up – Neo Bet have a fairly innovative approach to their functionality and design. It may take you a little while to get used to, but once you do – you will not want to return to the "default" interfaces everyone is used to.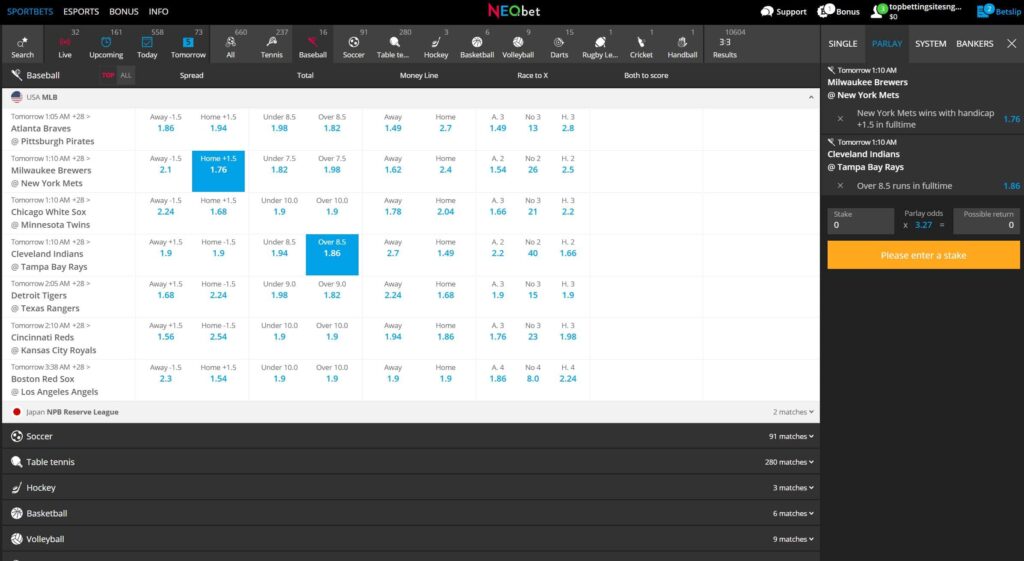 NEO BET AFFILIATE PROGRAM
Like many other sportsbook operators out there – Neo.bet has an affiliate program anyone can apply to. And like many other affiliate programs out there – Neo Bet's affiliate programs will give you a revenue share for every new player you bring in.
If this part caught your attention, we will let you know how to get started. First of all you will need to submit a partner application, follow the link below and fill out the form with as many details as you have. Once you complete and submit the form, a member of the affiliate team will get in touch with you to iron out all the details.
If your application is approved – you are all set, get your referral links and start promoting Neo Bet. This might be a good option for you if you have a relatively large and active following on social media or have a personal blog or website.
FAQ | FREQUENTLY ASKED QUESTIONS
HOW TO REGISTER AT NEO BET?
The registration process is easy and straightforward. First of all, follow the registration link and you will be taken to Neo Bet's website. Press on the little person icon in the top right corner of the screen to bring up the "Sign up" window. Now enter your email, phone number, country and desired password and submit the form. You will be able to sign in immediately, however in order to take full advantage of all the available features, we recommend you to also verify your email address, phone number and add in all the required personal details.
HOW TO CLAIM THE WELCOME BONUS?
Welcome bonuses have to be manually activated after you complete your first deposit. Navigate to the account management page and open the "My bonus offers" section. You should then see two different welcome bonuses being available. You will need to choose between the "Starter" and "Pro" bonuses, if you are not sure which one to pick, read our welcome bonus overview.
WHAT IS THE MINIMUM DEPOSIT?
The minimum deposit you can make is C$10.
WHAT IS THE MINIMUM WITHDRAWAL?
The minimum possible withdrawal at Neo Bet is C$20.
The minimum required stake to place a bet is C$1.
HOW TO CLAIM THE REFERRAL BONUS?
In order to claim the referral bonus, all conditions have to be met – your friend has to make a deposit of at least C$30 and he has to claim the welcome bonus. As soon as he completes that, you will see your C$100 bonus credit being available in the "My bonus offers" section.