WHAT MAKES FBET A GOOD SPORTSBOOK
FBet is one of the newest additions to the Canadian sports betting landscape. They've started operating only in mid-2023 and are now planning to significantly grow their active player base. This presents a valuable opportunity for you to explore their platform, as betting operators typically offer their most generous promotions and incentives during their early development stages.
Even though FBet isn't a Canadian-based company, they have tailored their sportsbook platform specifically for Canadian players. Therefore, most things that you might be interested in are likely going to be found here. They currently hold a valid Curacao Gaming license #365/JAZ (Sub-License Number: GLH-OCCHKTW0707032021).
We also saw this as a good opportunity to tell you more about F bet. Since they are quite new, there's not much information about them on the internet and we aim to fix that. This will be a full and detailed review of every part of their sports betting platform, we will try to give you as many real-life examples as possible. You are more than welcome to simply jump over to the section that you are most curious about or follow along as we explore Fbet step by step.
As a newcomer, you will first need to create a player account. Luckily the registration process is quick and simple. Initially, you will be prompted to provide your email address and choose a password for your account. Afterward, you will need to verify your email by receiving a 4-digit code and entering it on FBet's registration page.
Once you complete the above step your account will be all set and you can start using it. It is worth noting that you are highly encouraged to add your profile information. This will grant you access to a wider range of payment methods.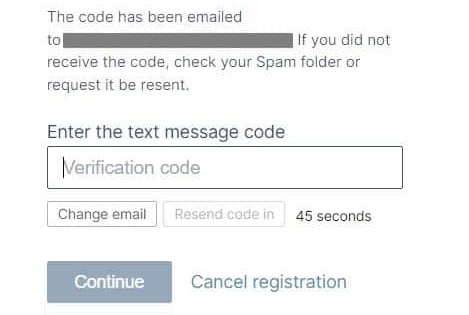 Additionally, if you have some spare time, we suggest initiating the identity verification process. Completing this step is necessary before you can make any withdrawals from your player wallet.
If we set the verification process aside, creating a new account will take no more than 2 minutes.
FBet offers a two-step welcome package to greet new players, featuring a regular deposit bonus and a complimentary free bet. The base deposit offer is a 100% bonus up to C$300 along with a C$5 free bet. While the size of your bonus will depend on the size of your first deposit, the free bet amount remains consistent at C$5.

To activate the sports welcome offer, you are required to make a minimum deposit of C$30 or more. Please note that this applies only to your first deposit and you will need to select the sports bonus from the "Bonuses and Promotions" section.
Once you complete your first deposit, your bonus funds and free bet will be automatically credited to your account. Your bonus funds will be valid for 7 days and have to be wagered 15 times, with minimum odds of 2.00 for single bets and 1.30 for each selection in accumulator bets.
The free bet is also valid for 7 days and can be used with any sporting event as long as the odds range from 1.80 to 3.00.
Support is available 24/7 and the primary way to get in touch with support is the live chat window that can be accessed from any section of the website.
However, what sets FBet apart from many other local sportsbook operators is the inclusion of an actual phone number for customer support. That's right, if you are for whatever reason unable to resolve your issue via email or live chat, you can give them a call and talk with a support agent over the phone.
To provide you with a real-life example, we personally reached out to F Bet's support team via live chat. The waiting time was not too long, we had to wait for 3 minutes before we got connected to a support agent. The questions we asked were related to general betting rules and withdrawal methods and the support representative was able to answer all of them quickly and accurately.
Having the above in mind, we had an overall positive experience with live chat support, so we encourage you to drop them a line in case you ever run into any issues.
SPORTS BETTING SECTION AND ODDS
Fbet features an impressive selection of over 35 different sports disciplines to choose from. Obviously, they especially emphasize sports like hockey, football, baseball and basketball. However, other sports like tennis, soccer and volleyball don't seem to be lacking content either. It seems like the sports betting section is reasonably well-balanced with a slight tilt towards popular local sports.
Now, to get a better understanding of what you are actually going to see here, let's take a real hockey game as an example. We are going to take an upcoming NHL Play-Off game between Vegas Golden Knights and Dallas Stars. There are over 600 bets to choose from, with one day remaining before the game's scheduled start time.
This covers all "main" markets as well as a wide range of various statistically driven markets and special bets.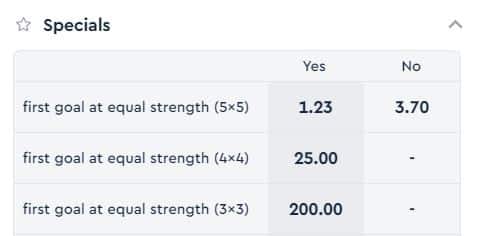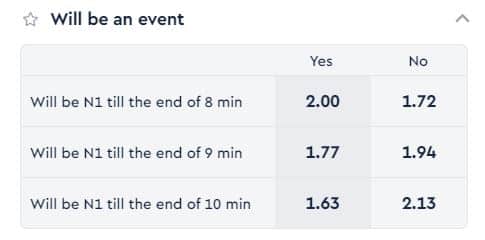 The live betting section, for the most part, features the exact same sports as the main pre-game one. Since there is an emphasis on hockey content – you can expect to see quite a lot of hockey games from different parts of the world covered 24/7.
Now, let's explore the variety and quantity of markets in a sample live game. Typically, you can expect to have between 30 and 50 markets open simultaneously throughout the entire game. The actual number of markets will vary depending on the league / game popularity and the current phase of the game in question. Most main betting lines remain open until the final minutes of each game, and the option for cashing out is also available.
In addition to the standard markets, popular high-profile games will also have special bets, statistics markets and player props for you to choose from.
Video streams are often available for games that are offered in the live betting section. Each game that supports a video stream will have a corresponding icon resembling a "play" button next to it. However, it's important to note that access to the live stream video player is exclusive to registered and logged-in users. While you don't need to make any deposits or have funds in your account, you do need to be signed in, otherwise you will not have access to video streams.
On a desktop computer, the video player will appear in the right side of the screen, above the betslip section where you would usually have the match tracker.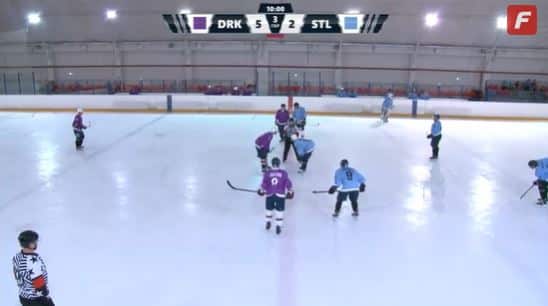 On a mobile device, it will be located around the top of your screen just under the tab that provides essential information about the game you have opened.
While most parts of the betting section on F Bet appear to be really well-balanced and thought through, the esports section does look like it might need some improvements.

Currently, the main esports disciplines available are DOTA2, Counter-Strike, League of Legends (LoL), and Rocket League. Content-wise this might be enough for some of you, however things like FIFA, Call of Duty and NBA are missing all together.
Additionally, most esports disciplines are all placed together under one abstract "esports" category. Therefore, you don't always see what exactly is available without having to open this section up for more details.
On the other hand, most esports games will have a link to their Twitch streams, instead of having the Twitch player embedded. This is largely a positive thing, especially for mobile devices as the embedded witch player is known to often have issues loading.
Hockey, Football, Basketball, Baseball, American football, Tennis, Lacrosse, Volleyball, Rugby, Cricket, Mix fights, Golf, Darts, Boxing, Esports, Rocket League, Handball, Table tennis, Floorball, Futsal, Field hockey, Sports, Water polo, Beach volley, Australian football, Gaelic sport, Netball, Softball, Squash, Badminton, Padel tennis, Sumo, Cycling, Racing, Chess
Fbet is a betting operator that works exclusively in Canada, so their payment system is tailored for local players. Every single payment method that you might want or need to use, can be found here. This obviously includes things like Interac and Instadebit.
Another noteworthy thing is the ability to use cryptocurrencies to make deposits and request withdrawals. Not all Canadian sportsbooks are crypto-friendly, so having this as an option is always a big plus.
The minimum deposit amount for most payment methods is C$10.
For crypto payments, Interac e-Transfer and Instant Bank transfers the minimum deposit amount is C$20.
The minimum amount you can withdraw from your player account is C$30 for all payment methods except for cryptocurrencies.
The minimum cryptocurrency withdrawal amount is an equivalent of C$10.
HOW TO WITHDRAW FROM FBET?
To initiate a withdrawal, simply access the main navigation menu and click on the "Withdrawal" button. This will direct you to the next page where you can select your preferred withdrawal method and specify the desired withdrawal amount. Please be aware that you are expected to use the same payment method which you earlier used to make deposits. You should let a member of the support team know if that is not possible.

IDENTITY VERIFICATION (KYC) REQUIREMENTS
In case this is the first time you are requesting a withdrawal you will be asked to verify your identity. This isn't exactly the full procedure that you might have likely completed before with other betting operators, as you are only asked for ID at this stage.
You will be expected to provide any one of the following documents:
Passport
National ID card
Driving license
The photocopy you provide should meet the following conditions:
 Should be without a cover and on a neutral background
Should be clear and not blurry
Should be in JPG or PNG format
Should have clearly visible text
F bet has a fairly interesting promotions section that includes various offers aimed at different types of sports betting enthusiasts. Let's explore what you are going to get as a newcomer as well as what is waiting for you down the line.
The welcome bonus is available for all new Canadian players and gives you a 100% boost for your first deposit of up to C$300. In addition to the bonus, you are also going to get a C$5 free bet as an extra present.
In order to activate this offer, your first deposit must be at least C$30 and you should first select the sports welcome bonus from the "Bonuses and Promotions" page. The bonus funds and the free bet will be automatically added to your account as long as all the requirements are met.
Bonus funds are valid for one week and have to be wagered 15 times with the odds of 2.00 or higher. You can also wager your bonus using accumulator bets, in that case the odds for each selection should be at least 1.30.
The free bet is also valid for 7 days and can be used on any game from any sport as long as the odds are between 1.80 and 3.00.
Wagering: 15x
Minimal deposit: C$30
Bonus valid for 7 days
Required odds: 2.00 (100) or higher
After you are done with your welcome package and are all settled in, it is time to look at the other offers out there. There are generally two main things we can name here: an accumulator insurance offer and a daily losses compensation bonus.
ACCUMULATOR BET INSURANCE
In order for an accumulator (also known as multibet) to be ensured it should have 6 or more selections. The odds for each selection should be 1.60 or higher. If you correctly predict all but one outcome, your initial stake will be refunded and credited back to your player wallet.
If your net losses within a day exceed C$20, you will receive a free bet equivalent to 10% of your losses. This offer doesn't apply if your daily winnings exceed the daily losses.
Your free bet will be valid for 7 days and can be used on any sport and market from the betting section. Free bets are distributed automatically every day at 12:00.
Interac, Interac e-Transfer, Instadebit, iDebit, Jeton, Neosurf, Visa, MasterCard, Bitcoin, USDT (Tether), Tron, Ethereum, Litecoin, Binance Coin
One of the main things that catches the eye when first accessing FBet is their clean and minimalistic user interface. Unlike the cluttered and visually overwhelming designs often encountered, F bet takes a more minimalistic approach.
We did several test runs of their website using four different smartphones: an iPhone 8, an iPhone 14, Samsung Galaxy S10 and Google Pixel 7. We intentionally used two somewhat outdated devices, as we understand that not everyone has access to all the latest models.
The mobile version of Fbet is well-optimized for a wide range of smartphones, including older and potentially outdated devices. Older and arguably outdated devices are still able to load and correctly display most sections of the website.
As we already mentioned earlier, the user interface is pretty simple and not overwhelmed with various images and menus. Therefore, in most cases all UI elements are loaded quickly. In addition to that some static elements will be saved in your browser's cache, which will reduce loading times even further.
However, it's important to note that live streaming functionality may not be supported on older iOS and Android versions. Fortunately, we have found a workaround you might want to try. If your device cannot open the live stream video player in the mobile version, you can try loading the desktop website in your phone's browser, you will likely be able to open the video there.
Now, let's take some time to explore the user interface. In a lot of ways it is different from what you might be used to, so it should be useful to start with a general overview.
Upon opening the homepage, you will notice two main navigation bars. The first one will be right under the website's header and contains links to various sections of FBet. The second one can be found beneath the promotions carousel, it serves as a horizontal scroller bar, displaying the different available sports.

While most sportsbooks will have an explicit "deposit" button somewhere you can clearly see it, F Bet doesn't. To access account management sections, you will need to use the sliding menu on the left side of the screen. Simply tap on the three small lines located in the top left corner to reveal this menu.
This is the place where you can find the deposit button, the little "+" sign next to your current account balance. Other places where you can navigate from this menu are your bet history, withdrawals page, promotions, bet and transaction history.
The user interface and all related functionality is mostly identical to the mobile website, which we had already covered above. Therefore, in this section we are mainly focusing on downloading and installing the application.
FBet App Download (APK) and Installation
The app is currently available only for Android devices, there are different versions of the app for different Android versions. However, it is important to note that you are required to have android 5.0 or above.
Follow the steps described below to install and open the application on your phone.
First Step – Download the APK File
Press the green download button and it will take you to Fbet's website where you can start the download. Select your OS version from the drop-down and press the "Download" button. Your phone can give you a pop up with a warning (as seen on the picture), you will need to press the "Ok" button to proceed.

Second Step – Install the App
Once the app is downloaded you will get another pop-up asking whether you want to open it. Press the "open" button to proceed.
At this stage your phone can give you a warning that the app is from an unknown source, so it requires additional approval. Chrome will give you an option to go over to the settings page.
On the settings page, you will need to enable the "Allow from this source" switch.
Once you do that, you need to tap the installation file again to install it on your device.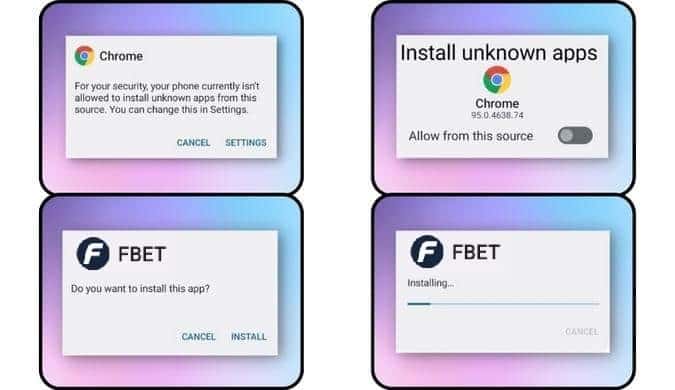 Step Three – Open the App and Sign in
Now, you should see the Fbet app being available on your phone's home screen. You can log in using your existing account if you have one or you can create an account directly in the app.
F BET DESKTOP SITE OVERVIEW
A functional and user-friendly interface design is usually a good sign when it comes to betting sites, as this will enable you to find exactly what you need in just several steps, markets and selections should be clearly visible and understandable while the betslip part should show all details relevant to your bet and additional options and/or features if applicable. Below are some examples of how Fbet's online sports betting section looks like.
Let's start by dividing the website into four distinct sections which we can then review one by one in more detail.
First, let's focus on the header of the website, which serves as the main navigation panel. It can be used to move between different sections of FBet. The header is available on every page and remains the same regardless of what page you are currently on.
The left side of the screen is occupied by a vertical sports selection menu. All sports you can see there are ordered based on their popularity and you can also add some additional filtering to include only live or only pre-match games.
The center of the screen is dedicated to the actual betting interface. All available games will be listed here along with several most popular betting markets for each game. You can select a game of your choice and open it in a new page to see all available markets, scoreboards and any additional information that might be applicable.
Finally, the right side of the screen is where you betslip is located. You can also see a widget that with betting suggestions, this usually gives you an overview of several popular upcoming games. Additionally, if you are opening the live stream video player, it will also appear in this part of the screen, right above the betslip.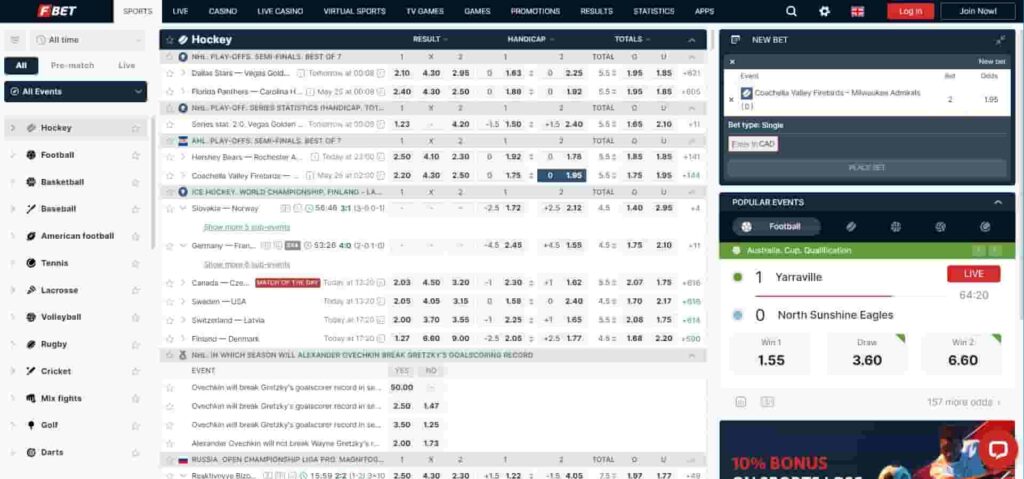 Even though Fbet is fairly new, they already have their own affiliate program. The idea is simple – you invite new people to join and start betting and get a percentage of the revenue. Obviously, all the different applicable conditions would differ based on a number of different variables.
If you are interested in trying to promote F bet, you will need to create an affiliate account with them. To do so, follow the link below and it will take you to their affiliate portal. You will then need to fill out and submit a registration form, at this stage only the very basic information is needed.
A member of the affiliate team should reach out to you within a couple of days. They will likely want to know more about you, how you plan to promote their sportsbook and what is the expected number of people you can bring in.
This is also a good point to ask any questions you might have or talk about the terms and conditions of your future partnership.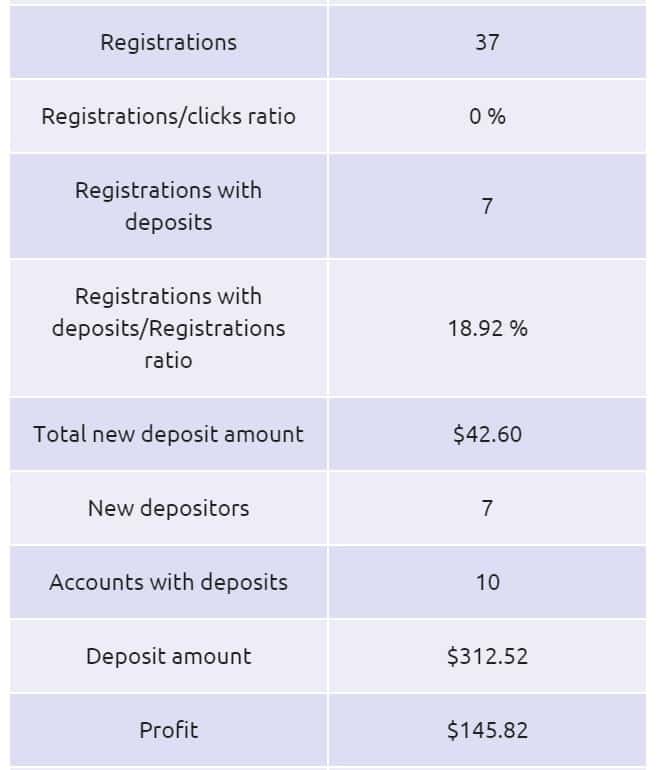 FAQ | FREQUENTLY ASKED QUESTIONS
FBet doesn't currently hold a license from any of the local Canadian regulators. Nevertheless, you can still bet with them online as they are operating under a valid Curacao Gaming license (#365/JAZ).
The registration process is straightforward and can be completed in just under two minutes. You will be asked to complete a short registration form and add basic profile information. Once you are done with that – you are good to go.
HOW TO CLAIM THE WELCOME OFFER?
The welcome bonus and free bet are credited to your account automatically as long as your first deposit is C$30 or larger.
However, it is important to remember that before you make your first deposit, you have to activate the sports welcome offer from the "Bonuses and Promotions" page of the account management section.
WHAT IS THE MINIMUM WITHDRAWAL?
The minimum amount you can withdraw is C$30 this applies to most supported payment methods.
WHAT IS THE MINIMUM DEPOSIT AMOUNT?
The minimum deposit amount for bank transfers is C$20, and C$10 for all other payment methods.
WHEN DO YOU NEED TO VERIFY YOUR IDENTITY?
You will be asked to verify your identity when you request your first withdrawal. However, at this stage you are only asked for your ID information, verifying your address and payment details is not necessary.
Alex Mortin – a life-long basketball fan and a devoted Toronto Raptors supporter. Alex has worked with some of the biggest sports betting brands in the world and has more than 15 years of experience in this industry. His rich experience in the sports betting field makes him the perfect person to produce high-quality sportsbook reviews. If you want to connect with Alex and learn more about what he is up to, feel free to follow him on Facebook and LinkedIn.