WHAT MAKES BUSR A GOOD SPORTSBOOK
Busr was founded way back in 2014 and it is a good example of a proper North American sportsbook, which means Canadian betting enthusiasts will likely feel quite comfortable here. While most bookmakers are centered around European betting habits – Busr isn't and that is what makes it stand out.
Originally Busr was positioned as a racing betting platform, however it naturally developed a range of additional products and services over time. They hold a valid Curacao Gaming license, which allows accepting players from Canada freely and without any limitations.
There are a lot of things which set Busr aside from your average bookie and, of course we will cover all of them in detail below. For now, we would just like to say that as far as race betting platforms go – this is probably one of the most user-friendly ones out there.
The registration process at Busr is luckily not a challenge and will not take up a lot of your time. At this stage you will need to provide only your basic personal information like your name, date of birth, email address and phone number. Your account is all set as soon as you complete and submit the registration for – you don't need to verify anything right now.
Having said that, you can already make your first payment, grab your bonus and start betting. However, don't forget that you will need to submit your documents at a later stage to verify your identity. This must be done before you request your first payout. The entire registration process can be completed in under 1 minute.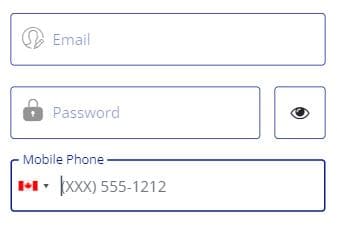 Promo offers and bonuses are generally an area where Busr went above and beyond. They have loads of cool bonuses for active existing players as well as three different welcome offers for new players. For now, we will focus on the two welcome offers, which we like the most, but you can read more about all of them in the "Promotions" section below.
The first welcome offer, which you might want to consider is the 100% free play bonus up to $1,000. In order to activate this bonus, you need to use the SPORTS100FP promo code together with your deposit. The minimum deposit requirement is $100 and the rollover requirement is 5x.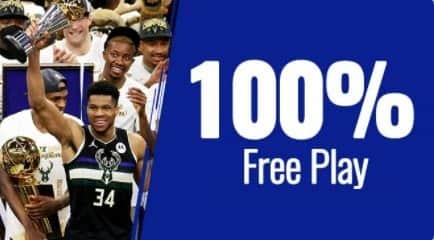 The second offer, which might be worth your attention is a 50% welcome bonus up to $1,250. This bonus is applicable only to deposits made using cryptocurrencies. The minimum deposit amount is $100 and the wagering requirement is 5x, same as with the first one.
There are several different ways you can get in touch with Busr support: live chat, website contact for and a support phone number. The fact that they have a phone number is especially useful because support's assistance might be required when requesting payouts.
Since we want to give you a good understanding of what the level of support is like, we got in touch with them ourselves via live chat. The questions we asked were related to bonus conditions and general betting rules. We were happy to see that the support agent was clearly a native English speaker and had good product knowledge, which made the entire interaction quick and easy.
As we already mentioned earlier, over the years Busr has built a solid sportsbook product with over 28 different betting disciplines to choose from. Going over each and every sport is probably not the most useful thing, however let's take a look at a real-life example of what is open for betting. To illustrate this, we are going to use hockey.
Local Canadian tournaments like the OHL, WHL and others as well as college (NCAA) games always have lots of different bet types and markets to choose from. Also, while most bookmakers use primarily European terminology in their betting interface – Busr names things in a way, which you are used to. This is quite a big deal, especially if you aren't used to and aren't familiar with foreign terms.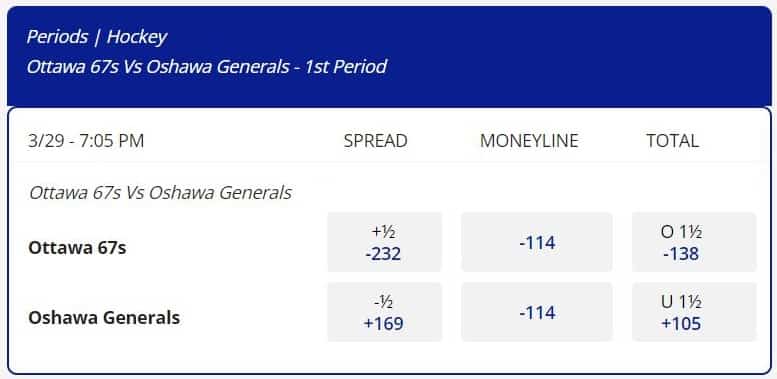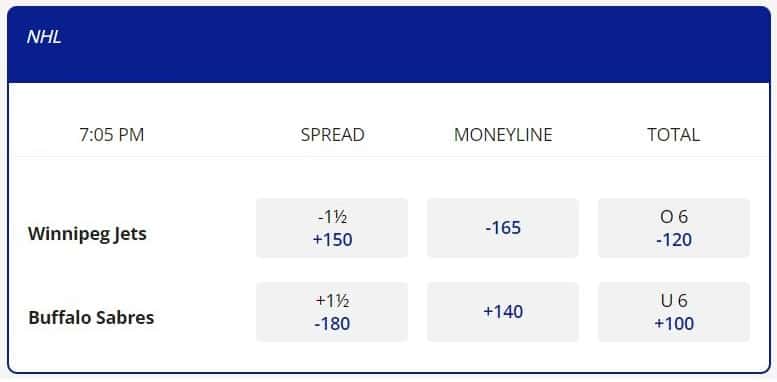 The racing platform is essentially a stand-alone product and is, in our opinion, one of the most user-friendly race betting platforms out there. It has been around for quite some time and it currently covers over 300 different race tracks. The minimum allowed stake on a horse racing event is usually just $1, however that may vary and will depend on the race track.
NFL, NBA, NCAA Basketball, NHL, Horse Racing, MMA, Boxing, Golf, Tennis, Soccer, MLB, Us Politics, NCAA Football, CFL, Motor Sports, Special Wagers, Table Tennis, Esports, Cricket, Aussie Rules, College Hockey, Wrestling, Baseball, Rugby, World Cup Odds, Basketball, WNBA, International Hockey
The way Busr handles payments is one of the major points that make them so special. Among all the possible ways for you to claim your winnings, there are two that are hardly ever supported by other sportsbooks, these are – eChecks and direct bank payments. That's right, you can get your winnings as an eCheck or directly paid into your bank account without using any third-party services. Additionally, payments into and from your player account can be made using cryptocurrencies in case that's something you are into.
The minimum amount you can deposit using MasterCard and Visa is $45.
The minimum amount you can deposit using cryptocurrencies is $25.
The minimum amount you can withdraw via a bank wire transfer is $100, each withdrawal request will be reviewed within 2 business days and may take between 5 to 7 business days to process.
The minimum eCheck payout is $50, each withdrawal will be reviewed within 2 business days and may take between 10 to 15 business days to process.
The minimum crypto payout is $20 and it will usually reach you within 3 business days.
Promotions and other similar offers are the part where Burs really exceeded our expectations. As you may know from experience, local bookmakers aren't usually too generous when it comes to bonuses and special offers. Well, this doesn't exactly apply to Busr – not only do they have several different welcome offers, they also have loads of deals for existing active players to keep everyone engaged.
As a new player from Canada, you can choose between three different welcome bonuses to help you get started. Now, let's take a closer look at all of them to help you decide which one would work best for you. Before we go any further, a quick advice from us – if you are looking to start small, we recommend going with the first, 100% bonus.
In order to activate this bonus you have to use the SPORTS100FP code together with your first deposit. The minimum amount needed to activate the offer is $100 and your bonus funds must be wagered 5 times before they are converted into real money balance.
Wagering: 5x
Minimal deposit: $100
Maximum bonus amount: $1,000
50% NEW PLAYER SPORTSBOOK BONUS
This is the second possible bonus you can pick, the main difference here is the maximum bonus amount. While the first, 100% bonus can't be more than $1,000 – this one can be $1,250. All the other conditions are the same.
Wagering: 5x
Minimal deposit: $100
Maximum bonus amount: $1,250
This is a bonus applicable specifically to the racing section, so if you aren't into race betting – feel free to skip it. On the other hand, if we have your attention, here's how you can get this bonus. You will need to make a deposit of $100 or more and wager at least $500 – this has to be done within 30 days of registering your account. Once the above conditions are met, the racebook bonus will be automatically credited to your account.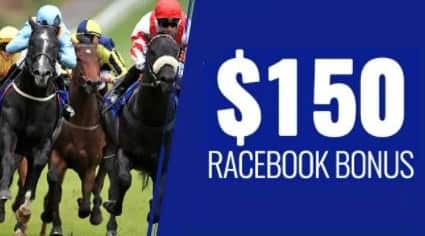 Even if you had already used your welcome bonus – there are plenty of other offers that you can take advantage of. If you are into racing – there is also a racing bonus available, which can be used after the welcome offer. In addition to that you can get daily reload bonuses as well as a cashback.
UP TO $500 BONUS ON EVERY DEPOSIT
You can get a bonus added on top of literally every deposit you make. In order to activate the bonus, you need to use the SPORTS20 code together with your deposit. Your bonus will be equal to 20% of your deposit and your bonus funds have to be wagered 5 times. The minimum required deposit is $100.
Wagering: 5x
Minimal deposit: $100
Maximum bonus amount: $500
UP TO $250 RACEBOOK BONUS
This bonus can also be claimed on each and every deposit you make as long as you use the HORSES10 code and your deposit amount is $100 or more. All other conditions are similar to the sportsbook reload bonus, where the bonus funds must be wagered 5 times.
Wagering: 5x
Minimal deposit: $100
Maximum bonus amount: $250
This is one additional bonus you can claim by making a cryptocurrency deposit with the CRYPTO45 code. You will get 45% of your deposit as bonus funds and there is no maximum bonus limit. The wagering requirement for this promotion is 10.
MasterCard, Visa, Bank Wire, eCheck, Bitcoin, Litecoin, BitcoinCash, Ethereum, Ripple
Most sportsbooks prefer not to invest time and effort into building a mobile app, primarily because most people have up-to-date phones anyway. Given that it will not bring a significant improvement in user experience, an app doesn't seem like a worthwhile investment.
We also believe that to be the case, nevertheless, we still always test sportsbooks using outdated devices. This is done to make sure the review is relevant for as many people as possible and to give you a good understanding of how well-optimized the mobile website is. As always, among the more modern phones we used an old iPhone 6 and a Samsung Galaxy A8 and we didn't see any noticeable performance or speed difference, which is good.
Good performance on older devices is likely achieved thanks to the way the interface is built. You see, the website doesn't use a lot of colorful and animated elements, so all static page parts are re-used and can be cached by your browser. Such an approach allows you to simply "load" the entire visual part of the page instead of having it downloaded repeatedly.
Now that we covered the technical bit, let's talk about the aesthetic component. Like we already said, the interface is minimalistic, it uses white as the primary color and doesn't display anything you don't really need to see. A minimalistic approach might have its own drawbacks – for example, it might not be as informative as you'd want it to be. Some parts might require opening additional pages or side menus. On the other hand, as a recreational bettor, you will likely not need most of those "additional" and "advanced" features, so don't sweat it.
BUSR DESKTOP SITE OVERVIEW
A functional and user-friendly interface design is usually a good sign when it comes to betting sites, as this will enable you to find exactly what you need in just several steps, markets and selections should be clearly visible and understandable while the betslip part should show all details relevant to your bet and additional options and/or features if applicable. Below are some examples of how Busr's online sports betting section looks like.
Busr is in a lot of ways different from most sportsbooks you will come across. That is related to the audience they want to appeal to, while most bookmakers are oriented at European countries, Busr focuses on Canada and the States. Having that in mind, it becomes quite obvious why as a local sports fan you will feel much more comfortable here. The terminology, the layout and the user interface are put together in a way, which replicates how local sportsbooks have historically worked. All the most popular sports and markets (bet types) are usually just a click away. If you want to see what other options are available, sure – you can open that too, but in most cases you will not need that.
To sum things up, the desktop website is aesthetically pleasing and generally quite welcoming. Even if you are a newcomer to Bus or a betting novice in general – you should be quickly able to find what you need.
If you are a blogger, a YouTuber or have a large social media following – you might be interested in learning about Busr's affiliate program. The idea is the same as everywhere else, you promote their brand online, attract new players and get your share from the revenue your players generate.
As a first step, you will need to submit an application and have it reviewed. This can be done on the Webpartners affiliate portal, press the button below to open it. You will then be given a registration form, which you need to fill out, make sure to add correct contact details because a member of the affiliate team will reach out to you later. It may take a couple of days for your application to be reviewed, but once it is – you will be approached by an affiliate manager to discuss additional details and conditions.
FAQ | FREQUENTLY ASKED QUESTIONS
Yes, Busr is legal in Canada. In fact, Canada is one of the main regions they target. Busr holds a valid Gaming Curacao (GC) license, which allows them to run an online sportsbook for Canadian players.
The initial registration process is quick, you need to provide your email address and phone number in order to create an account. This would already be enough to get you started, however you will still need to add additional profile information like your address and name. Additional profile information is required before you request your first payout.
HOW TO CLAIM WELCOME BONUSES?
As you may have already seen, there are several welcome offers for you to choose from. If you want to use the 100% bonus – all you have to do is use the SPORTS100FP code together with your deposit. If you want to use one of the other two bonuses, you will need to reach out to support after your first deposit is made.
WHAT IS THE MINIMUM DEPOSIT?
The minimum amount you can deposit into your player account will depend on the payment method you want to use. If you want to make a card payment, the minimum is $45. If you want to make a crypto payment, the minimum amount is $20.
WHAT IS THE MINIMUM PAYOUT AMOUNT?
The minimum amount you can withdraw from your account depends on how you want your payout to be processed.
If you want to be paid directly into your bank account (wire transfer) – the minimum amount you can request is $100.
You can also claim your winnings by receiving an eCheck, which is often the preferred way. In this case the minimum amount is $50.
Finally, you can get paid in crypto, in this case the minimum amount is only $25.
Withdrawing your winnings from Busr does involve a fee, which will be different depending on how your payout is processed. On the other hand, crypto payouts are completely free.
For bank wire payouts between $100 and $500, the fee is $15, for amounts over $500, it is $35.
For eCheck payouts between $50 and $200, the fee is $5, for amounts over $200, it is $15.
Alex Mortin – a life-long basketball fan and a devoted Toronto Raptors supporter. Alex has worked with some of the biggest sports betting brands in the world and has more than 15 years of experience in this industry. His rich experience in the sports betting field makes him the perfect person to produce high-quality sportsbook reviews. If you want to connect with Alex and learn more about what he is up to, feel free to follow him on Facebook and LinkedIn.