WHAT MAKES 1WIN A GOOD SPORTSBOOK
1win is an established international betting brand that has recently shifted its focus towards tailoring their platform for Canadian players. Being around for quite some time now, since early 2016, 1win operates in many different countries around the world. Therefore, expanding to Canada seems like a natural progression for them.
It is worth mentioning that even though they are moving towards becoming a proper local betting brand, they operate under a Curacao Gaming license (8048/JAZ2018-040) and still have some work to do. Not all payment methods that you might be accustomed to are currently available, but it appears that they are actively working on expanding their options.
Putting all the smaller details aside, 1win is definitely an interesting betting brand to explore. They have a lot to show, and we will aim to give you a detailed overview of everything that sets them apart from other sportsbooks.
Let's start off by looking at the registration process, as this is going to be the first thing you come across as a new player. Creating an account is quick and easy, there are two different ways of doing it: you can use your phone number and email address or you can register using your social media profiles.
Usually, people tend to go with the email / phone registration option. In this case you would need to enter your phone number, email address and create a password for your new account. Once you submit the registration form – your account is all set and you can start using it.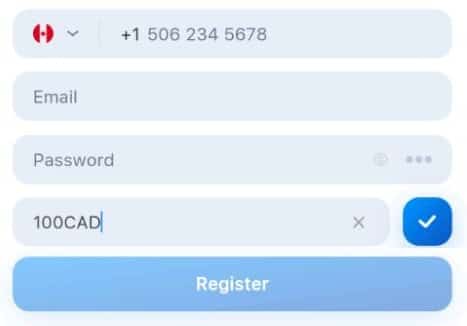 You can also create a new account for yourself by using your social media profiles, specifically Google or Telegram. This will literally be a "one-click" registration, you don't need to do anything else and you don't need to remember or save any new login credentials.
Regardless of what registration method you decide to go with, creating an account will take less than one minute.
If you are reading this now and you would like to get an extra warm welcome at 1win, feel free to use our exclusive promo code – 100CAD. Simply enter this promo code on the registration page and proceed with the registration process as usual. This code is only applicable to newly registered users.
The new player welcome offer at 1win is one of the most generous ones we've covered so far. As a new player from Canada, you have the opportunity to receive bonuses on your first four deposits. The cumulative percentage of all four bonuses is an impressive 500%, with each individual bonus potentially reaching up to C$850.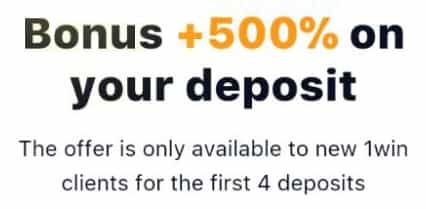 Your first deposit gives you a 200% bonus, the second one is 150%, the third one is 100% and the fourth and last bonus is 50%. Bonus funds can be wagered using single bets, each bet should have the odds of 3.00 (200) or higher. Whenever you win a qualifying bet, 5% of the bonus funds are transferred to your real money balance.
Customer support is available 24/7 and you can get in touch with a support representative directly on the website (mobile and desktop) via the live chat window. If you are having trouble locating the live chat button, simply scroll to the bottom of the website and you'll find it just above the footer.
As always, we aim to test everything before we review and recommend it, which is why we got in touch with 1win support ourselves. The waiting time was around 4 minutes, however it is worth mentioning that we were doing this during the busiest part of the day. When we got to talk to a support agent, we asked several basic questions related to betting rules and bonus conditions. The person on the other side seemed knowledgeable and was able to answer all our questions quickly and correctly.
Having the above in mind, do not hesitate to give 1win support a shout whenever you need any assistance.
SPORTS BETTING SECTION AND ODDS
At the moment the sports betting section of 1win features over 35 different sports disciplines. With their increased focus on Canada, they have made significant improvements in their coverage of football and hockey, both in their live and pre-match betting sections.
Let's take a look at an upcoming hockey game to better understand what you can expect to see here. This time we are going to watch an upcoming NHL game between Vegas Golden Knights and Florida Panthers.
A high-profile game like this will usually have up to 600 pre-match bets to choose from (548 on this specific one). This will usually include many different period markets as well as team specific over under and spread lines.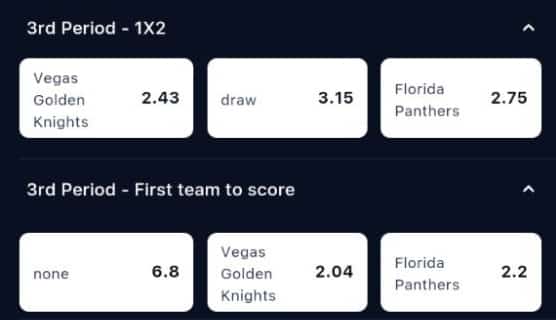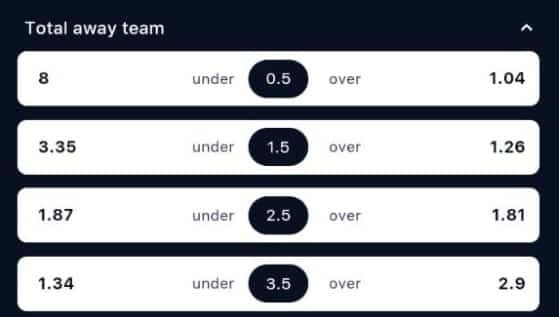 Most games that you will see on the pre-match section will also be available for live betting as they start. Again, let's take a look at a real-life hockey game to give you a good understanding of 1win's live betting offer looks like.
The overall number of markets offered for a live game will vary based on the game's popularity and level of coverage. However, upon examining several live hockey games, we observed an average of 25 to 45 markets offered simultaneously throughout the game. Betting us usually open until the final minutes of every game, although the number of active markets may decrease as the game approaches its conclusion.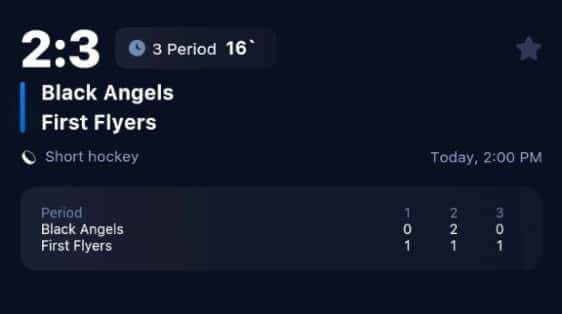 A good addition to 1win's live betting section is their video streaming functionality. You will notice that a lot of live games come with a live video stream. Such games can be identified by a small icon resembling a TV next to them.
On a mobile device, the live stream video player should appear around the top of the page, under the scoreboard.
On a desktop, you should be able to see the live stream video player appear in the top right corner of the screen, above the betslip section. You can also detach the video player window from its original location and drag it around your screen.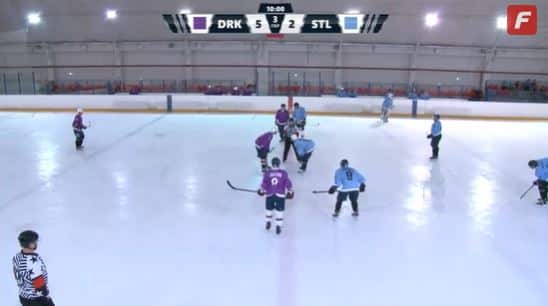 All registered players should be able to watch live streams, you don't need to make deposits or have money in your player account.
1win offers a very well-developed esports betting section, which has its own dedicated part of the website labelled as "Cybersport" in the navigation menu.
The cybersport section features four esports disciplines: Counter-Strike GO, DOTA 2, League of Legends (LoL), Valorant and King of Glory. Other sport-related esports games (FIFA, NBA, NHL) are presented under their corresponding sports in the regular betting sections. Worth mentioning that other popular games like Rocket League, Starcraft seem to be missing.
Furthermore, all live esports events will also have an embedded Twitch stream, given it is generally available, so you can watch the game while you bet.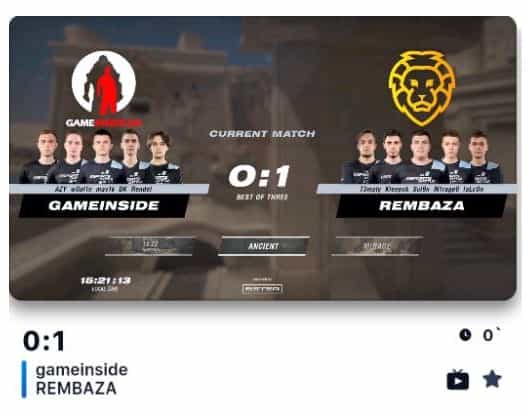 Football, Australian Football, Bandy, Basketball, Beach Soccer, Biathlon, Bowling, Boxing, Chess, Cricket, Cross country Skiing, Crossfit, Curling, Cycling, Darts, Entertainment, Figure Skating, Floorball, Soccer, Formula 1, Futsal, GAA Football, Golf, Greyhounds, Handball, Horse Racing, Ice Hockey, MMA, Martial Arts, MotoGP, Motor Sports, Netball, Olympic Games, Pesapallo, Rugby, Rugby Union, Speedway, Surfing, Swimming, TV, Table Tennis, Tennis, Triathlon, Trotting, Volleyball, Water Polo, Winter Sports, Baseball
As we mentioned earlier, 1win is on its way to becoming a proper Canadian betting brand, however they aren't there just yet. When you navigate to the payments page, you will notice that some popular local payment methods like Interac or iDebit are currently unavailable.
Nevertheless, you can use Astropay and Neosurf wallets to top up your player account. Another important thing to keep in mind is that you will not be able to use those same e-wallets to request a withdrawal. Withdrawals can be done using a bank card (given your card supports it) or cryptocurrencies. 1win is a crypto-friendly sportsbook, so we recommend using cryptocurrencies for top-ups and withdrawals whenever possible.
The minimum deposit you can make is C$5 for Neosurf, C$10 for AstroPay and C$15 for cryptocurrencies.
The minimum amount you can withdraw is C$40 for bank cards and C$20 for cryptocurrencies.
HOW TO WITHDRAW FROM 1WIN?
The withdrawals page can be accessed from the account management section of the website. To open it, you need to press the little icon that looks like a person which is located in the top right corner of the screen. Once you are there, you should see a "withdraw" button in the top part of the screen. Press that button and on the next page you will see a list of all currently available payment methods.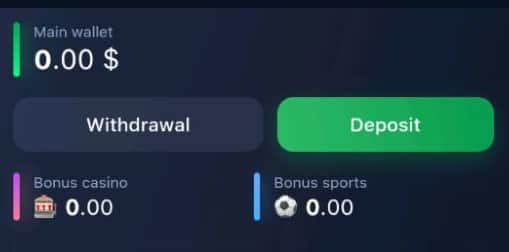 Please note that the number of withdrawal options may be smaller compared to the deposit options. This is exactly why we recommend primarily using cryptocurrencies. You can also go with the card (Visa / MasterCard) withdrawal option. However, keep in mind that not all card providers may support this option, so it's advisable to check with your card issuer beforehand to ensure compatibility.
Currently, 1win doesn't have a wide range of sport-specific offers. We can highlight two main ones: the welcome offer for new players and an accumulator bet bonus. However, in addition to that you will also have many different opportunities to collect free bonus funds by performing various tasks. These tasks provide you with additional opportunities to boost your bonus balance.
Like we mentioned in the beginning, 1win has a massive four-step welcome package for new players from Canada. The total bonus percentage across all four deposits is 500%, and each individual bonus can reach up to C$850 in value.
The first step in the welcome package is a 200% deposit bonus up to C$850. The money wagered from your bonus balance becomes instantly available in your real-money account. Your bonus funds have to be wagered with the odds of 3.00 (200) or higher.
Minimal deposit: C$15
Bonus valid for 30 days
Required odds: 3.00 (200) or higher
The second step in the welcome package is a 150% deposit bonus up to C$850. The money wagered from your bonus balance becomes instantly available in your real-money account. Your bonus funds have to be wagered with the odds of 3.00 (200) or higher.
Minimal deposit: C$15
Bonus valid for 30 days
Required odds: 3.00 (200) or higher
The third step in the welcome package is a 100% deposit bonus up to C$850. The money wagered from your bonus balance becomes instantly available in your real-money account. Your bonus funds have to be wagered with the odds of 3.00 (200) or higher.
Minimal deposit: C$15
Bonus valid for 30 days
Required odds: 3.00 (200) or higher
The fourth step in the welcome package is a 100% deposit bonus up to C$850. The money wagered from your bonus balance becomes instantly available in your real-money account. Your bonus funds have to be wagered with the odds of 3.00 (200) or higher.
Minimal deposit: C$15
Bonus valid for 30 days
Required odds: 3.00 (200) or higher
There is just one other sportsbook bonus apart from the welcome offer and it is an accumulator bet boost. Nevertheless, there are many different ways you can get some extra bonuses, which we will go over one by one.
This is a well-known offer among experienced sports bettors. You place an accumulator bet and get an extra boost to your potential winnings for adding more selections.
This bonus starts at 7% when you have 5 events in your betslip and increases progressively with each additional selection. The maximum bonus you can get is 15% which will be applied to your bet when you have 11 or more selections. It is important to note that each selection in your betslip should have odds of 1.30 or higher to qualify for the bonus. If any selection falls below this threshold, the bonus will not be applied to your bet.
Every day, 1win offers you the opportunity to receive a completely free bonus. Navigate to the "Free Money" section of the website and find the Bonus Lottery slot machine. Give it a spin, and you will be rewarded with a random bonus amount that will be credited to your account.
This lottery is available for all registered players, you aren't required to make any deposits or have any funds in your player wallet. However, please be aware that the bonus received from the lottery can only be used when you have a real money balance in your account.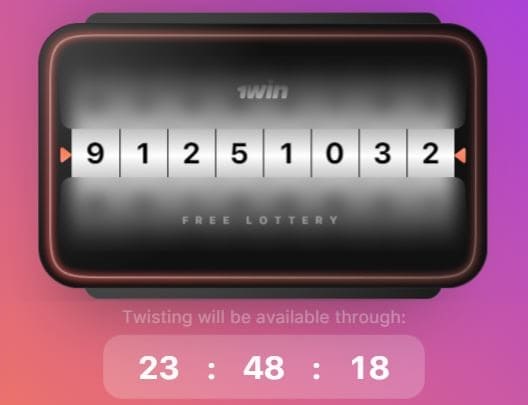 BONUS FOR INSTALLING THE APP
Another way to claim a free bonus at 1win is installing their app. At the moment, their mobile application is only available for Android devices and can be downloaded directly from their website. It is worth noting that the 1win app is not currently available on Google Play or any other app marketplace.
While there isn't an official iOS app available, you can still get the same bonus credited to your account by adding a shortcut to 1win on your iPhone's home screen.
The bonus you get for downloading and installing the app is C$150.
BONUS CODES FROM TELEGRAM
1win is quite active on social media and one of the main channels they use to communicate with their players is Telegram. They often distribute bonus codes as an incentive for people to join their Telegram channel.
If this is something you might potentially be interested in and you are an active Telegram user – be sure to join their channel and subscribe to their updates.
Visa, MasterCard, Neosurf, Astropay, PerfectMoney, Bitcoin, Ethereum, Tron, Binance, USD Coin, Tether, Monero, Doge, Bitcoin Cash, Litecoin, Cardano, Zcash, Dash, NEO, Ripple, NEM, Stellar, EOS
1win has done a reasonably good job at making their platform mobile-friendly from a technical and user experience perspective. They also have a mobile application, however it is mostly similar to the mobile website, so the functional and technical overview would apply to both. 
We did several test runs of their website using four different smartphones: an iPhone 8, an iPhone 14, Samsung Galaxy S10 and Google Pixel 7. We intentionally used two somewhat outdated devices, as we understand that not everyone has access to all the latest models.
From a technical standpoint, the mobile website of 1win appears to be reasonably well-optimized. It will load quickly and run seamlessly on most modern smartphones. Even if you have an older or somewhat outdated device, you should still be able to use most features without major issues. However, since the user interface is filled with colorful animated images, older smartphones might take a while to load them.
Nevertheless, even though some elements might take a bit of time to load on your first visit – they will be cached going forward. This means that subsequent page loads will be faster, as the static UI elements will not need to be downloaded again. Such an approach allows reducing loading times and traffic usage, since static UI elements will not be downloaded every time when navigating between pages.
Live video streams are often a problematic feature for mobile devices due to various connectivity and screen resolution issues. However, we are pleased to say that we haven't noticed anything like that with 1win. The mobile website as well as the app supported this functionality and it worked reasonably well regardless of the screen size of the device we used.
Now, let's move on to exploring the user interface and how various sections of 1win work.
To begin, let's look at the main navigation menus. At the top of the website's header, you will notice a horizontal navigation bar. It will contain some of the key sections of the website that you might be looking for, yet not all of them are present in this menu.

If you press on the three little lines in the top right corner of the screen, a vertical navigation menu will slide out on the right side of the screen. This menu will have all available sections listed.
Moving on to the sports betting section, you will first be taken to the tournaments / games lists page. There are two different ways you can go about this: you can either browse all available leagues and countries or you can go straight to the games list page.
When looking at leagues and countries, the interface will show you the exact number of games that are currently open for betting. On the games list page, you will initially see the most popular and upcoming games. Unfortunately, the games list does not provide information on the number of open markets per game, which could have been a useful feature.
Lastly, let's take a look at the betslip section, where all your betting activities take place. The betslip UI has a fairly simple and easy to understand design, yet still is quite functional. Depending on how many selections you add, different bet types can be chosen and there is also a direct link to your bet history page.
The user interface and all related functionality is mostly identical to the mobile website, which we had already covered above. Therefore, in this section we are mainly focusing on downloading and installing the application.
1win App Download (APK) and Installation
The app is currently available only for Android devices. Please make sure that your device's OS version is 5 or higher, otherwise the app will not work.
Follow the steps described below to install and open the application on your phone.
First Step – Download the APK File
The app download link can be found in the footer of 1win's website however, you would still need an account to use it. Press the green button below to be taken to the registration page, where you can download the app as soon as you create an account. When downloading the app, your phone might show you a pop up with a warning (as seen on the picture), you will need to press the "Ok" button to proceed.

Second Step – Install the App
Once the app is downloaded you will get another pop-up asking whether you want to open it. Press the "open" button to proceed.
At this stage your phone can give you a warning that the app is from an unknown source, so it requires additional approval. Chrome will give you an option to go over to the settings page.
On the settings page, you will need to enable the "Allow from this source" switch.
Once you do that, you need to tap the installation file again to install it on your device.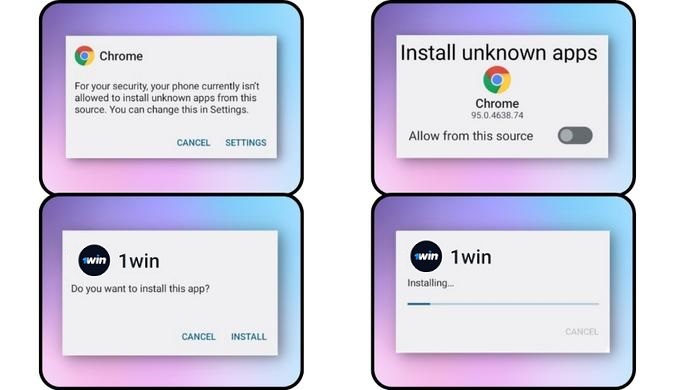 Step Three – Open the App and Sign in
Now, you should see the 1win app available on your phone's home screen. You can log in using your existing account if you have one or you can create an account directly in the app.
1WIN DESKTOP WEBSITE OVERVIEW
A functional and user-friendly interface design is usually a good sign when it comes to betting sites, as this will enable you to find exactly what you need in just several steps, markets and selections should be clearly visible and understandable while the betslip part should show all details relevant to your bet and additional options and/or features if applicable. Below are some examples of how 1wins's Canadian sports betting section looks like.
The desktop version of 1win has a more classic and conventional user interface design. As always, the website's header serves as the main navigation panel, providing links to all available sections of the website. This also includes various account management sections, promotions and payment pages.
Upon accessing the sports betting section, the primary navigation may be situated on the left side of the screen. This is a vertical list of all available sports along with the number of currently open games for each one of them. Selecting a sport expands the list to show available regions/countries. Choosing a country or region from the dropdown reveals a list of available games in the center section of the screen.
The main betting UI is located in the center of the screen, the list of available games will be displayed here. Each game in that list will show the number of currently open markets as well as the odds for the most popular one. When you open a game from that list, the main view will be replaced with a complete list of open markets for the game in question. Markets can be filtered based on their outcome types and game phases. A search box is also available.
Finally, the right section of the screen is where your betslip is located. When you pick selections you want to bet on, they will appear there. You can add and modify your stake, change the type of bet you are going to place as well as alter your odds change preferences.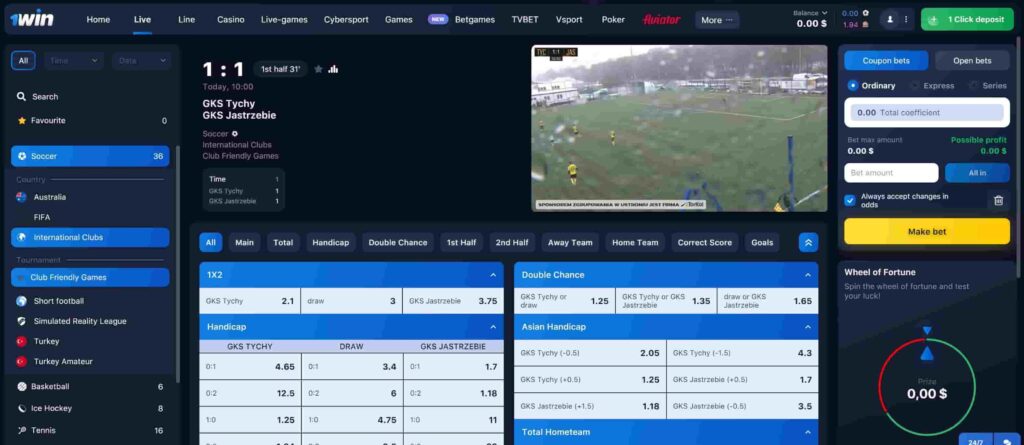 1win has an affiliate program, which they run themselves. Anyone can apply to become their affiliate to promote their brand. This works exactly the same as most other affiliate programs out there. You invite new players to register and once they start betting, you get a certain percentage of the revenue they generate.
First, if you want to become a 1win affiliate, you will need to create an affiliate account. Follow the link below to open their partner portal's registration page. As the first step, you will need to complete and submit a registration form. Once you are done, your affiliate account will be ready and you can sign in to get your affiliate links. Nevertheless, we would still recommend getting in touch with the affiliate team, so you can ask them any outstanding questions you may have. 1win offers quite a high commission percentage, sometimes even up to 50%.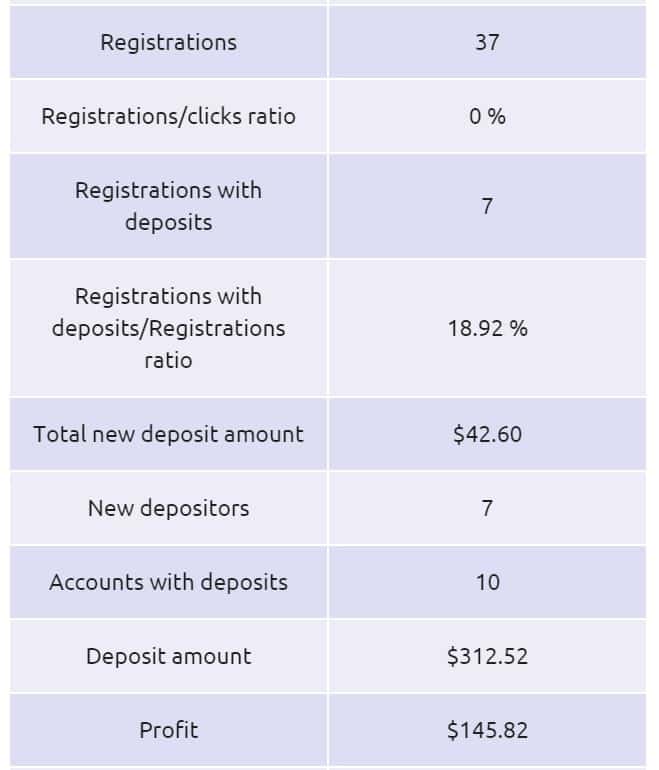 FAQ | FREQUENTLY ASKED QUESTIONS
DOES 1WIN HAVE A LICENSE?
1win holds a valid Curacao Gaming license (8048/JAZ2018-040) which enables them to carry out betting-related activities online.
IS 1WIN LEGAL IN ONTARIO?
1win doesn't currently have any local Canadian license, so they aren't a licensed Ontario operator.
The registration process is quick and straightforward. You need to complete a short registration form and you are all set. Alternatively, you can use one of your social media profiles to sign in without formally registering.
HOW TO CLAIM THE WELCOME OFFER?
The welcome offer is activated by making your first deposit and will apply to the first four deposits you make as long as they are at least C$15.
WHAT IS THE MINIMUM WITHDRAWAL?
For most payment methods, the minimum amount you can withdraw is C$40. For cryptocurrencies it is the equivalent of C$20.
WHAT IS THE MINIMUM DEPOSIT?
The minimum amount you can deposit is C$5 if you use NeoSurf. Other payment instruments minimums are C$10 and C$15.
Alex Mortin – a life-long basketball fan and a devoted Toronto Raptors supporter. Alex has worked with some of the biggest sports betting brands in the world and has more than 15 years of experience in this industry. His rich experience in the sports betting field makes him the perfect person to produce high-quality sportsbook reviews. If you want to connect with Alex and learn more about what he is up to, feel free to follow him on Facebook and LinkedIn.